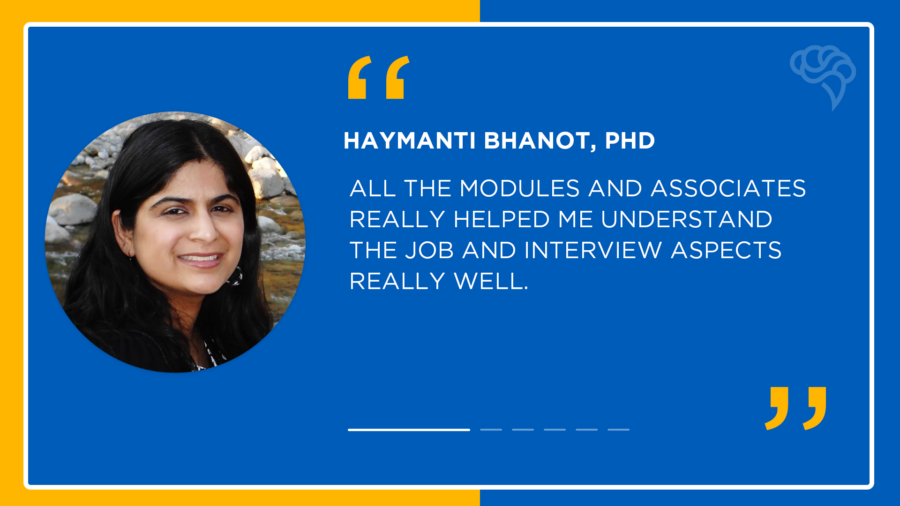 Haymanti Bhanot's Story
….all the modules and associates really helped me understand the job and interview aspects really well. Meera specially helped me a lot prepare for the 8 interviews (written, analytical, on-site, assessments). She was very prompt in responding to my questions and concerns and really helped me keep my morale whenever I felt I might loose this position"…. "This is something I was looking for in a job so it is perfect for me.
Get Hired Like Haymanti Bhanot
Ready to start your industry transition? Apply to book a free Transition Call with a Transition Specialist. We can help you figure out where you are now in terms of your transition and where you need to be in order to transition. We can also explore which positions might be right for you.