THE PHD TRANSITION REPORT
Join 250,000 PhDs Who Get Free Industry Job Search Advice Daily
Start Your Transition
Each morning you will receive a PhD Transition Report that will ignite your job search strategy and get you one step closer towards #transitioning
Daily To Get Leading Edge Insights Into How To Transition Into Industry
WHAT IS THE PHD TRANSITION REPORT?
The PhD Transition Report is a membership of 250,000+ PhDs who are committed to #transitioning into industry.

These are academics, eager to leave academia, who join Isaiah each morning to receive leading-edge insights into how to transition into industry and how to excel in PhD-level careers in under 5 minutes.
A Sneak Peek
Wondering about the insightful information you're missing out on?
"Completing these sections of your LinkedIn profile are crucial. Doing so thoughtfully and with care will get you hired in industry."
"Creating an elevator pitch is your chance to break free of the academic stereotype: non-social nerds who can only hold conversations with other non-social nerds about their latest experimental findings."
"The problem with resume buzzwords is that they don't say anything meaningful about your qualifications or experience."
"By giving these less common strategies a try, you'll increase your connections and create opportunities where none have existed before."
"Cover letters help demonstrate why you're a great fit for the role and what you bring to the company and adds context to your resume."
"Your ability to manage information, including different types of data, is one of your most valuable skills."
Remember Your Value

AS A PHD
Join The PhD Transition Report
Where 250,000+ PhDs commit to #transitioning
MONAIR MCGREGOR, PHD
The quotes really helped me gain the confidence I needed to transition successfully.
SIVA PURUSHOTHUMAN, PHD
Immediately I learned the importance of networking and began setting goals. I was able to make meaningful network connections and find a career in industry.
EDA MACHADO, PHD
I love the amount of support I received. The community is very precious to me and my success.
JORDAN THARP, PHD
Once I joined, I felt more confident in my job search by highlighting my strengths.
ASHER DAVIDSON, PHD
I learned how to present myself during my job search; humanize myself. I began to feel comfortable asking lots of questions and exerting my engagement during the interview process.
ALEXANDRA DE CASTRO, PHD
I realized how wrong I was in my job search process. I learned how to write a resume and the importance of LinkedIn.
BRUNO GONZALEZ NOLASCO, PHD
After I joined, my job search mindset started to change. I was able to gain the confidence and support I needed to be successful and transition into industry.
KATARZYNA ROMEK, PHD
Once I discovered this, I was so happy that I even shed a tear. I immediately joined and felt comfort in knowing that I'm not alone.
MARIOS ZACHAROPOULOS, PHD
My goal was clear after seeing the comprehensive transition plan. I love the material and the networking strategies.
LEO AI, PHD
One big "aha moment" was the concept of transferable skills. That's what a lot of us coming from academia don't really realize–if you feel like you're missing something on your resume, that's probably it.
TAPAN KUMAR NAYAK, PHD
After joining, I realized what the different possibilities were that were available for a PhD in the industry sector. I was never aware of all the possibilities that are out there.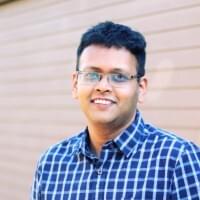 CHOWDHURY ASHRAF, PHD
I was overwhelmed by the support I received and felt comfort in knowing that I was not alone in my job search. I received positive mentorship that helped boost my confidence during my job search.
Start Your Journey Towards #Transitioning
Every morning receive INSIGHTFUL information that will help you become more confident in your job search
ABOUT ISAIAH HANKEL, PHD
CEO, CHEEKY SCIENTIST & SUCCESS MENTOR TO PHDS
Dr. Isaiah Hankel is the Founder and CEO of Cheeky Scientist. His articles, podcasts and trainings are consumed annually by millions of PhDs and other professionals in hundreds of different countries. He has helped PhDs transition into top companies like Amazon, Google, Apple, Intel, Dow Chemical, BASF, Merck, Genentech, Home Depot, Nestle, Hilton, SpaceX, Tesla, Syngenta, the CDC, UN and Ford Foundation.
Dr. Hankel has published 3X bestselling books and his latest book, The Power of a PhD, debuted on the Barnes & Noble bestseller list. His methods for getting PhDs hired have been featured in the Harvard Business Review, Nature, Forbes, The Guardian, Fast Company, Entrepreneur Magazine and Success Magazine.
More Written by Isaiah Hankel, PhD