Enjoy A Lucrative Salary And High Job Satisfaction While Extracting Insights From Data To Help Executives Make The Right Choices For Their Business
LEARN WHAT IT TAKES TO GET HIRED INTO DATA SCIENTIST & SIMILAR INDUSTRY ROLES
Data Scientist Career Track
The Data Scientist Career Track will guide you on how to use your PhD to get hired into Data Scientist roles and other similar roles in industry. At Cheeky Scientist, we help PhDs from every discipline get into many different types of careers, including Data Scientist roles. We show you how to leverage the skills you already have to get hired into a myriad of industry jobs, including Data Science. We show you how to get the job, not how to do the job because each company has their own proprietary systems and will teach you how to do the job through on-the-job training. But, before you can get this training, you have to get hired first. That's where the Data Scientist Career Track comes in.
Here Is A Sneak Peek At What Cheeky Scientist Association Diamond Program Members Get Access To...
About The Data Scientist Career Track
As soon as you become a member of the Cheeky Scientist Association Diamond Program, you get access to the Data Scientist Career Library. This includes 6 modules with 60+ videos and 12 advanced workbooks. You also get access to monthly members-only webinars about relevant topics in Data Science. Finally, you get lifetime access to a private job referral network of Data Scientists and Data Science hiring managers and guaranteed feedback from these Data Scientists 24/7 on any job search-related question so you can get hired as a Data Scientist now.
Here's The Targeted Guidance You'll Receive From The Data Scientist Career Track...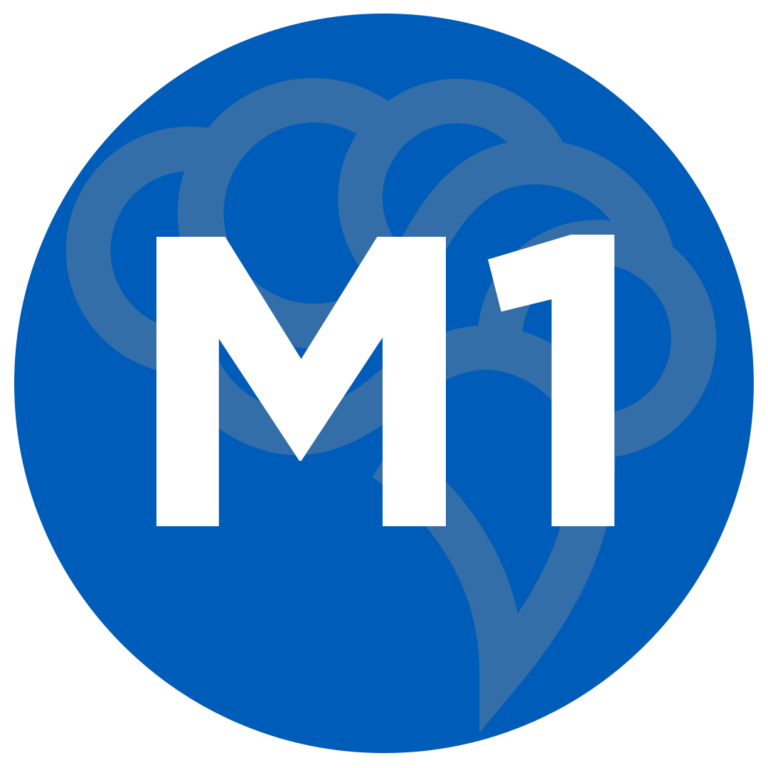 Module #1
Bird's Eye View Of The Data Science Field
You know you want to be a data scientist, but you aren't completely sure of what the role encompasses nor what types of data scientists exist. This module covers…
What data science is and what the role of a data scientist encompasses. You'll get insights into the importance of the data science field, what is the main role of a data scientist, and what are the main types of data scientists.
What an average day looks like for a data scientist. This module explores the main activities that a data scientist must perform on a day-to-day basis and why each of them is important. It also analyzes how much time data scientists spend coding and creating models.
The importance of the data science field in the era of big data. This module explains why data science is such a hot field and the relevance of big data for companies in different industries—both tech and non-tech.
Companies that hire data scientists. This module gives an overview of the questions and the problems that data scientists solve for each type of company. With this information, you will have a general idea of which companies to apply to.
Module #2 
Details Of The Data Scientist Role
You're not sure which positions are offered in data science nor the trends that shape a data scientist's lifestyle. This module covers…
Positions in the field of data science. You will learn about the job titles that professionals working with data can have. This module also explores the main differences between the most relevant positions and how they overlap.
The steps a company takes when building a data science team. This module analyzes the process that a company goes through when building a data team, including which professionals get hired first, and the responsibilities of those individuals.
The earning potentials and salary expectations of a data scientist. This module presents the salary expectations of data scientists working around the globe. It also analyzes which industries hire the most data scientists in different locations.
Lifestyle and job satisfaction for data scientists. You will learn how satisfied data scientists are with their job and what work-life balance looks for data scientists working in different countries.
Module #3
Relevant Tools And Experience For Data Scientists
Increase your chances of landing a data scientist position by learning about the most relevant tools and skills for data scientists. This module covers…
How to leverage your scientific background to assert your qualifications for the data scientist role. You'll learn why the number of positions for which you're qualified may be broader than you think.
The most relevant abilities of a data scientist. This module presents the most sought-after knowledge for data scientists, explaining how you have acquired most of them during your PhD and how to leverage them during the hiring process.
Relevant data science tools and how to use them. Data scientists face tough problems with complex solutions. Therefore, they need several tools to analyze data and build models. This module presents the most relevant tools used by modern data scientists.
Specific terms that data scientists must understand. This module covers the difference between artificial intelligence, machine learning, and deep learning. It also defines "big data" and explores the types of big data that companies produce.
Module #4
Programming Languages For Data Scientists
You don't need to be an expert programmer to be a successful data scientist, but some programming basis will definitely help your chances of landing the job. This module covers…
Python for data scientists. This module analyzes why Python is the most widely used programming language among data scientists. It also presents some useful resources to use pick up this language.
R for data scientists. This module explores the pros and cons of learning R and applying it to data science. It also compares R and Python, exploring which one you should learn as an aspiring data scientist.
How can you apply your previous experience in programming to data science. This module gives an overview of other programming languages used in data science and how you can apply your previous programming knowledge to the field.
The trends of programming languages used in data science. This module studies the trends in the field of data sciences and recommends which programs you should learn depending on the type of positions you are targeting.
Module #5 
Data Scientist Hiring Process 
When it comes to securing a data scientist job offer, you can significantly improve your chances with the right techniques. This module covers….
Some key ways to build a network that will help you transition to the data scientist role. You'll also gain critical insights into how to build a LinkedIn profile and resume that make you look like an experienced data scientist.
How you can distinguish yourself by portraying the right online presence. Building a portfolio that showcases your relevant experience will not only increase your chances of getting an interview – it will  help you build your data science network.
How to successfully handle coding and take-home assignments, which are particular to the data science hiring process. It will also give you tips on how to approach these assignments to show you are a good fit for the company.
What the data scientist hiring process looks like, from phone screen to on-site interviews. You'll also gain critical questions you can expect during on-site interviews, as well as some questions you can ask to decide if the position is right for you.
Module #6
Data Scientist Career Progression 
Now that you have secured a position as a data scientist, what next steps should you take to continue growing professionally and personally? This module covers…
What career progression looks like for new data scientists: the most common vertical moves for data scientists and how long it generally takes to climb the ladder.
What management positions look like for data scientists. This module explores the differences between being an entry-level data scientist vs. assuming a management position and what steps you should follow once you decide to go into management.
What your future may hold as a data scientist. Understand the different career paths you can take once you have data science experience and which horizontal moves make more sense for you.
What consulting, freelancing, and entrepreneurship look like for data scientists. This module will give you insights on how to transition into these career paths. It will also show what you should consider if you want to open your own company.
The #1 Data Scientist Career Track For PhDs Only
This is the only Data Scientist mentoring program specifically for PhDs and created by PhDs currently working in industry Data Scientist roles. The DSTT program leaders and board members have already made their transition and currently work in different companies across the world. This program will ensure your transition into a high-paying and well-respected Data Scientist position even if you don't have industry experience or a background in computer science or pure mathematics. Once you are hired as a Data Scientist, you will be able to influence some of the most important decisions taken by managers in all industries, stay on the leading edge of technology, and impact the business model of different companies.
#3
best career in terms of salary and job satisfaction in America (Glassdoor)
15%
expected annual growth for data science-related positions (Quant Crunch Report)
$112,000
is the average salary for Data Scientists in the U.S (O'Reilly)
$100 billion+
annual revenue for the big data market (Forbes)
2 million
job openings for data scientists in America (Quant Crunch Report)
15+
different industries need highly-skilled Data Scientists (O'Reilly)