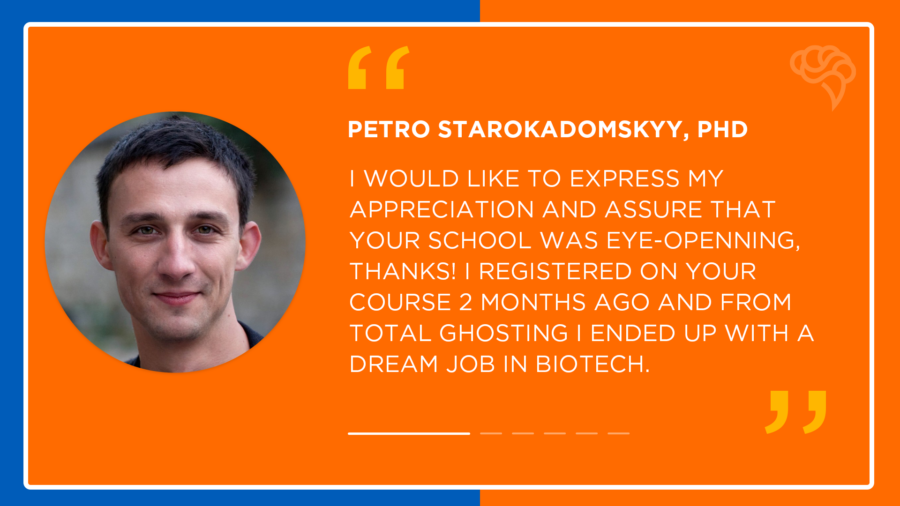 Petro Starokadomskyy's Story
So, I would like to express my appreciation and assure that your school was eye-opening!! Thanks!! I registered on your course 2 months ago, and from total ghosting I ended up with the dream job in biotech! This is quite incredible but my new LinkedIn/Resume combination brought dozens of responses – eventually I got to final stages of interview with 4 companies, one better than the other; and today I have signed the dream contract with one of them!
Get Hired Like Petro Starokadomskyy
Ready to start your industry transition? Apply to book a free Transition Call with a Transition Specialist. We can help you figure out where you are now in terms of your transition and where you need to be in order to transition. We can also explore which positions might be right for you.