Hosted By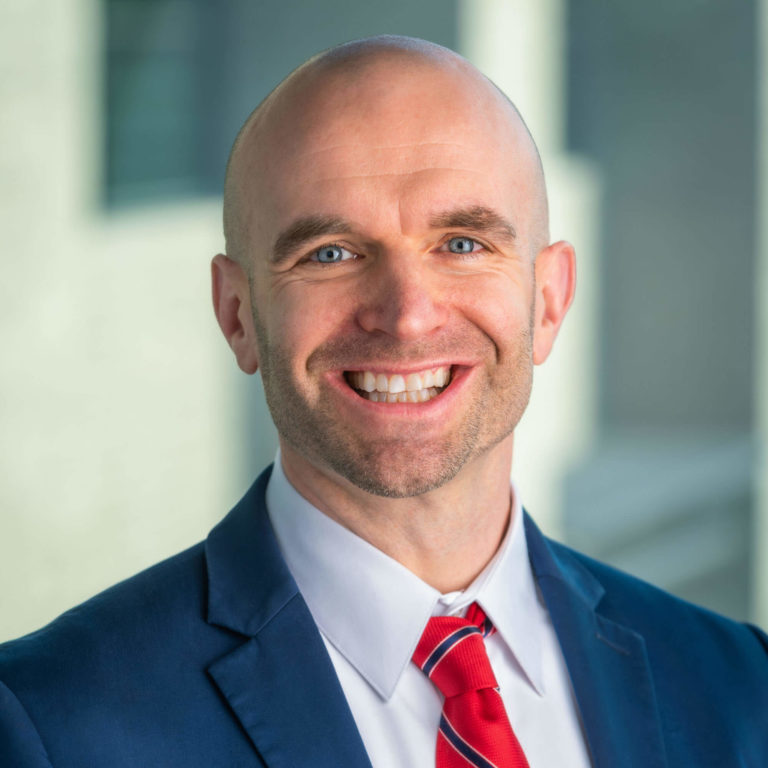 Isaiah Hankel

Chief Executive Officer
Cheeky Scientist
Listen & Subscribe
Apple Podcasts
Google Podcasts
Spotify
Join Isaiah and Alex Woychek as they reveal how to get hired as an Application Scientist or Application Specialist
Here's a quick rundown of this week's episode…
First, Isaiah and Alex discuss what the Application Scientist role entails
Next, they enlist why this role is growing in popularity in industry
Finally, Isaiah and Alex give an overview of how the Application Scientist/Specialist role is different from R&D and sales rep roles and the 5 things you need to get hired for this role
From This Week's Show…
Why PhDs Make For Great Application Scientists/Specialists
This is one of the most popular positions PhDs are getting into; industry demand for this position is peaking, especially in November and December. This is a No. 1 non-bench position PhDs are hired into, yet most PhDs do not understand it or consider it until someone contacts them about this role.
It is one of the fastest ways to get hired from any branch of science. It is the position we recommend you to get into, if you are skeptical about the right position for you, as it is also the easiest position to leave. It is a known transitory position by industry professionals, so even when recruiters hire you they are comfortable in helping you transition into other industry roles.
As Application Scientists, we are professional troubleshooters. I like being able to support product post-sale, customer satisfaction, and feedback integration. I convey customer insights to the R&D and sales departments, which helps them improvise.
A big reason for its popularity may be because we use a lot of the exact same skills that we have used during our PhD such as collating, analyzing, and interpreting data. The troubleshooting and communication skills that you developed during your PhD are really applicable to this position.
Why Are Application Scientists/Specialists Valuable
You are so valuable in everyday troubleshooting. We are the ones in the field gathering feedback from customers about things that they would like to see in our product that work really well. Even our R & D team hasn't thought of putting into future versions of the products. We are the go-between the customer and the company; doing everything we can to get the customer to use the instrument perfectly.
I am able to support that post-sale, making a big difference because they integrate the product after the sale. I am a key piece in customer satisfaction and integration adding potential value to both the product and the customer relations. You are respected by the company because you have valuable feedback from the people using the product. The R&D and Sales department are hanging on your words to hear and improvise on the product. You are respected because you bring in such precious information.
I would love to help develop a better app or software feature or a better instrument or a better kit, some innovation that is going to improve research, improve diagnostics, improve treatment.
Imagine going back into your own lab, training your labmates on how to do their research, better training your PI, and telling your PI what they are doing wrong and how they can use an instrument or some advanced technology to improve it.
5 Keys To Get Hired Into An Application Scientist/Specialist Role
It is the perfect entry point into industry for someone coming out of academia. If you don't know which role is right for you, it will be the easiest for you to transition into an Application Scientist role as it pays very well, allows you to work autonomously, and allows you to transition into multiple different roles.
It is still in demand despite the pandemic, the key transferable skills such as problem-solving, flexibility, business acumen, time management, working autonomously, and understanding the science are needed for the role.
It is a great transition role you can move within the same company, build your network, then can go into management or any other role within your company.
You don't need a certain background to be able to support certain products. You need to use language that showcases your understanding of where we currently are in terms of the industry. You must strike to the employers as their safest bet.
You don't have to know everything, you just need to convince the recruiters that you will look it up during the interview process and get back to them. That shows that you're willing to learn, to put the time in to get yourself up to where your coworkers are. And just by showing that drive and motivation for the company will get you further than even someone who did know, but they just weren't motivated for the position.
That ability to ascertain knowledge is what makes a doctor in philosophy. As you are the doctor of learning, you can process information faster and you can produce a larger volume of work, which makes you perfect for the job of an application scientist.
** for the full podcast, check out the audio player above.
To get advanced access to the full length versions of these podcasts, as well as access to our live training webinars, exclusive training videos, case studies, industry insider documents, transition plan, and private online network, get on the waitlist for the Cheeky Scientist Association now.
Get Free Job Search Content Weekly