Hosted By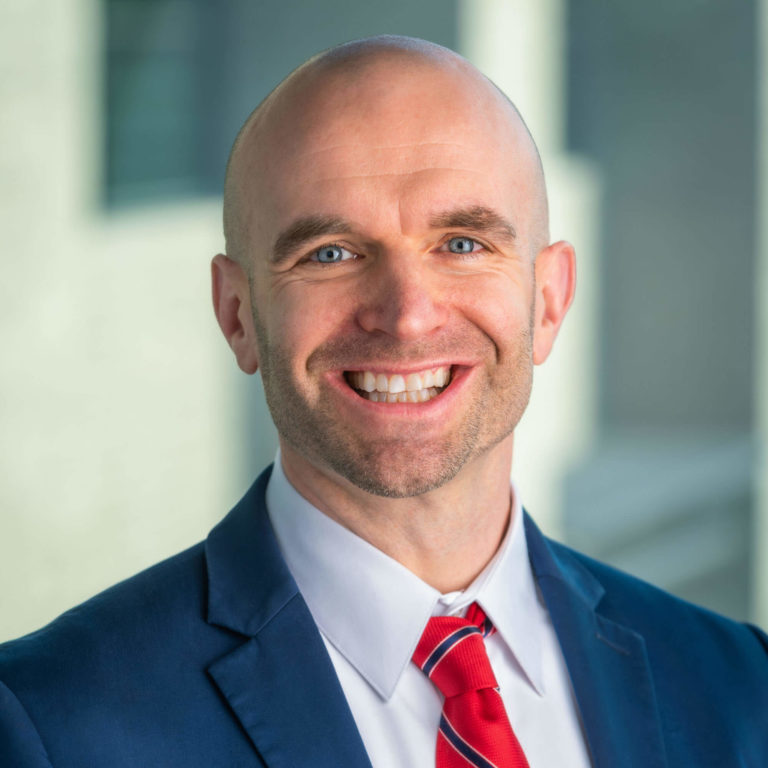 Isaiah Hankel

Chief Executive Officer
Cheeky Scientist
Listen & Subscribe
Apple Podcasts
Google Podcasts
Spotify
Join Isaiah as he discusses the importance of noticing red flags during the interview process and presents 6 red flags you should look for when interviewing
Here's a quick rundown of this week's episode…
First, Isaiah explains why you should never forget that the interview process is a two-way street or take a job you know is not a good fit.
Next, Isaiah presents the three first red flags you should look for
Finally, Isaiah presents the remaining red flags
From This Week's Show…
The Interview Process Is A Two-Way Street
If you left an interview feeling like the company wasn't a good fit, don't ignore it.
Many desperate PhDs make the mistake of accepting a job despite the fact that it's not a good fit simply because they're desperate.
In fact, a recent study found that nearly two-thirds of job applicants reported taking a job despite knowing it's not a good fit. Don't make this mistake – it's not only a waste of your time, but it's a waste of the company's time and could hurt your reputation.
Stay sensitive to the red flags without being too sensitive or judgmental. Mistakes happen and no company is perfect, so give them the benefit of the doubt, and make sure you're holding yourself to the same standard that you're holding them too.
3 Red Flags To Look For
The first red flag is simple: disorganization. If a company keeps re-scheduling your interview – say, 3 or more times – it's a clear indication that the company is disorganized and may not be serious about your candidacy.
Your time is just as valuable as theirs so don't keep bending over backwards to reschedule without asking questions.
Another red flag is blatant disrespect of current team members, competitors, or other job candidates. Do they describe their employees or competitors as toxic? Are they disparaging or insulting? If they're willing to air their grievances to a complete stranger, just imagine what it would be like to work there.
Same goes for you though. Never describe your past employer or anyone for that matter as toxic, abusive, or negative in any way – not to an employer you just met, ever.
Another red flag is unclear answers to your questions. If, during your interview, they provide vague non-descriptive answers, they may be trying to avoid the question.
Notice of how clearly they answer your questions – see if they provide specific examples. Also note how different people answer the same question. If answers differ wildly among employees, it could mean that there's a misalignment within the company.
However, this doesn't apply to proprietary information. The company does have to safeguard itself and its private information so make sure you're not prying too deeply either.
Being Aware Of Red Flags Will Ensure You Accept A Job You Enjoy
The fourth red flag to be wary of is the bait and switch. This is when a company changes the job description over the course of the interviewing process.
Sure, if the company is a startup and/or growing quickly, their needs may change rather quickly, and they may need to make changes to the job description along the way, but if they don't clearly communicate this to you, you may want to consider looking elsewhere.
Another red flag is inappropriate questions. If you receive a question unethical or clearly against the law, look elsewhere.
Another red flag is if the number of interviews gets out of hand. In today's hiring funnels, having 4-5 interviews is all too common. At your 5th interview though, it's time to start asking some questions of your own like, "What else do you need to know about my candidacy in order to move forward with hiring me today?".
The sixth and last red flag is anything that goes against your personal preference, and this is completely for you to decide.
You have to fit into the company culture and feel good – no, you have to feel excited – about working at the company. Otherwise, it's going to be a bad decision for everyone.
You may have some growing up to do, so to speak, to be less sensitive to different personality types, different company cultures and structures, and so on, and should recognize that if it's the case. But if you're being reasonable and unentitled and things still seem off, you might want to look elsewhere for a better fit.
If you're ready to start your transition into industry, you can apply to book a free Transition Call with our founder Isaiah Hankel, PhD or one of our Transition Specialists. Apply to book a Transition Call here.
Get Free Job Search Content Weekly