Hosted By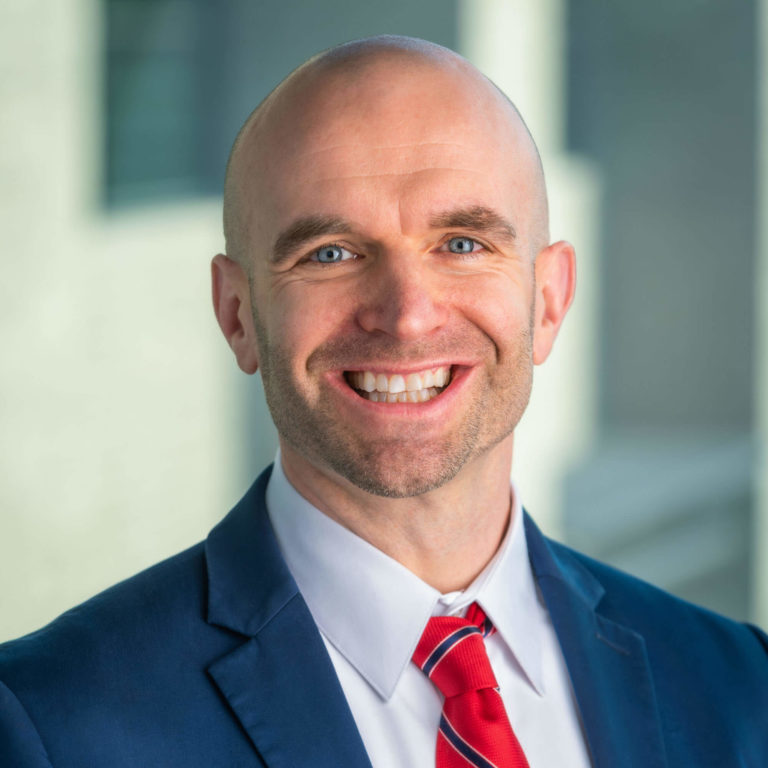 Isaiah Hankel

Chief Executive Officer
Cheeky Scientist
Listen & Subscribe
Apple Podcasts
Google Podcasts
Spotify
Author Dr. Robert Carter joins us first to explain his neuroscience-based strategies for maximizing your potential as a PhD. Then Guillem de Pedro, PhD, shares his poersonal industry transition journey. Finally, Ramya Raman, PhD, discusses the unparalleled career value of SMBA for PhDs who want fulfilling jobs with excellent pay.
What does neuroscience have to say about a PhD's daily potential?
Dr. Robert Carter joins us to answer that and more.
This week on the Cheeky Scientist Radio Show, we are joined by Dr. Robert Carter, US Army Officer and Author of The Morning Mind: Use Your Brain To Master Your Day And Supercharge Your Life. Dr. Carter is an expert on integrative human physiology and performance, and he will share his neuroscience-based strategies to create your action plan for setting up and winning your day.
We'll also be joined by Ramya Raman, PhD, Medical Science Liaison, and Guillem Brandariz de Pedro, PhD, Account Manager. Guillem will share his transition journey into the account manager role, and Ramya will discuss her personal experience in SMBA and what makes it so valuable for PhDs who want to transition into industry.
Skip Ahead:
00:06:57 Show Me The Data
00:27:22 Robert Carter
00:51:37 Guillem de Pedro
01:06:59 Ramya Raman
About Our Guests
Robert Carter III, PhD, FACSM, FAIS, US Army Officer, and Professor Adjunct, is an expert in integrative human physiology and performance, and he has academic appointments in emergency medicine at the University of Texas Health Science Center at San Antonio; in public health and health sciences at Los Angeles Pacific University; and in nutrition at the University of Maryland. He has completed military assignments around the world and served the Obama administration as a military social aide.
Robert holds a doctorate in Biomedical Sciences and Medical Physiology and a Master's in Public Health in Chronic Disease Epidemiology. He serves on several scientific editorial boards, is a reviewer for 14 scientific and medical journals, and is a fellow of the American College of Sports Medicine (FACSM) and the American Institute of Stress (FAIS).
He has published more than 100 peer-reviewed articles, book chapters, abstracts, and technical reports in noted publications such as The New England Journal of Medicine and The Journal of the American Medical Association.
Guillem Brandariz de Pedro, PhD, received his BSc in Barcelona, followed by his MSC in Forensic Science in Amsterdam, where he joined the Netherlands Forensic Institute Explosives team for half a year using chromatography to analyse bomb fragments.
The last step of his career in academia took place at the University of Manchester, where he did his PhD between the Manchester Institute of Biotechnology and the Photon Science Institute, where he joined the National EPR Spectroscopy Facility staff, delivering training to customers and students and got involved in scientific outreach activities.
While he initially perceived "stereotypical" scientist jobs as lonely, specialised work, Guillem was able to discover new possibilities in the CSA and do what he enjoys most for a living: building relationships and making use of his broad background to help scientists achieve more in their laboratories.
Ramya Raman, PhD, is a Medical Science Liaison at Exact Sciences and responsible for the medical initiatives for Exact Sciences cancer screening portfolio and clinical trial outreach.
Previously an MSL at GSK and a scientific and business consultant since her postdoc at Oregon State, Ramya is a business minded scientist, with an MBA (Innovations Management) and PhD (Biomaterials) background.
Her research background is in biomaterials and protein engineering, creating bioactive surface coatings for the analysis and treatment of sepsis. Her clinical background in Surgery, Family and Emergency medicine has taught her the process flow of a hospital/clinic and the needs of a healthcare practitioner. She has worked in project management and with medical device startup companies.
Key Takeaways
Stop resisting unpleasant feelings and "be with" them instead.
PhDs have to learn how to give themselves breaks.
Account management is way more than a simple sales role.
SMBA teaches PhDs to understand and recognize their huge collection of professional, transferable industry skills.
Brain Hacks That Get PhDs Hired: A Conversation With Robert Carter, PhD
Isaiah: So what can you tell people who are going through stressful situations like changing a career path or maybe dealing with a difficult environment in academia? What are some things they could do right now?
Robert: The number-one thing is to "be with it." When we get into a situation where we're stressed or faced with some challenge, we tend to resist it. But if you're in a river, and you're stuck, and you fight, you will suffer. But if you let the river take you, that's the best way to survive. This applies to situations subject to factors outside our control. What letting go and being with it allows us to do is to better regulate our stress, which translates to finding creative ways to overcome that obstacle. Look for opportunities to create space between you and whatever you're going through.
So if you are having a stressful time in a laboratory as a PhD student, you know, How am I going to finish my dissertation? Try something like going for a walk – go for a run, and just try and create space within the day to figure out what your plan is – find those creative solutions. Whatever you're faced with will present itself. So create space and just be with whatever you're going through.
Isaiah: I love both of those things. Like if you're giving a public talk about your research, right, if you get really nervous and you try to fight it, it makes it very, very hard, right? But if you just accept it, and you channel that anxiety into energy, you're better off. I also like what you said about creating space. I think a lot of us, as PhDs, think, "I just have to work harder. No breaks – back to the lab… What would you recommend for giving yourself permission to take a break?
Robert: We all have five minutes, so give yourself permission to, first of all, try eating. Then you say, "I'll read an article while I eat." That's the first step – just taking 10-15 minutes and being 100% with eating. You know, I think you just start off with something that you have to do anyway, but do it 100%. You have to separate yourself from work and just enjoy that. And then I think you can progress into breathing techniques, meditation, mindfulness…
Account Manager Career Track: A Conversation With Guillem Brandariz de Pedro, PhD
Isaiah: So you are an account manager. What is that?
Guillem: It is becoming a close contact of the customers, like almost becoming a buddy of these scientists, learning what they work on, what their challenges are, and if it's a company, their expansion plans and similar things that matter a lot to them. Account managers help them by offering solutions that are services or products of your company.
Isaiah: It's basically about building relationships with other high-level technical people: scientists, engineers, and PhDs. It could be MDs depending on what role you're getting into. And I would say this is the most under-targeted role—or type of role—in industry right now for PhDs. And often, it pays the most! Most PhDs never think about doing it because they think that it's a sales position.
Guillem: I also didn't have a clue about what it was like at first.
Isaiah: So you thought it was a pushy thing. You were hesitant to do it. Can you talk a little bit more about how your mindset has changed on the role since getting into it?
Guillem: When it comes to being an account manager, it's a lot more about building a relationship with someone that is mutually beneficial. When you know what the different services and products are, there is some creative problem solving to it because you have to take into account what your customer cares about and what they want to achieve…
The Value of SMBA: A Conversation With Ramya Raman, PhD
Isaiah: I wanted to ask a question in terms of the personal changes that you see in PhDs who get into ScientistMBA and start seeing themselves as strategists, as managers instead of technicians. What does that change look like? What needs to happen for that change to occur?
Ramya: I think the first thing to do is to realize that when you're doing your PhD or your post doc, you're doing a job. You have a role there. You already are taking on management-level experiences during this time, which no other doctorate degree does. Yet we always short-sell ourselves. JDs don't do this, MDs don't do this, but PhDs actually manage people in the lab.
We educate people. We take on a project, and we manage the project from start to finish. We initiate new projects, we write grants, we get money, and we manage money. We manage finances and we're essentially almost running a small business on our own in a lab. So there are so many business-level skills that we learn from this. We know how to present to people – we know how to talk to colleagues at conferences. We don't realize that all of these skills add a lot more value in the business world…
** for the full interviews, check out the video above: How PhDs Can Make Connections That Count.
Want to learn more about how PhDs can get hired into industry roles? To get advanced access to the full-length versions of these podcasts, as well as access to our live training webinars, exclusive training videos, case studies, industry insider documents, transition plan, and a private online network of PhDs, get on the waitlist for the Cheeky Scientist Association now.
Get Free Job Search Content Weekly