Hosted By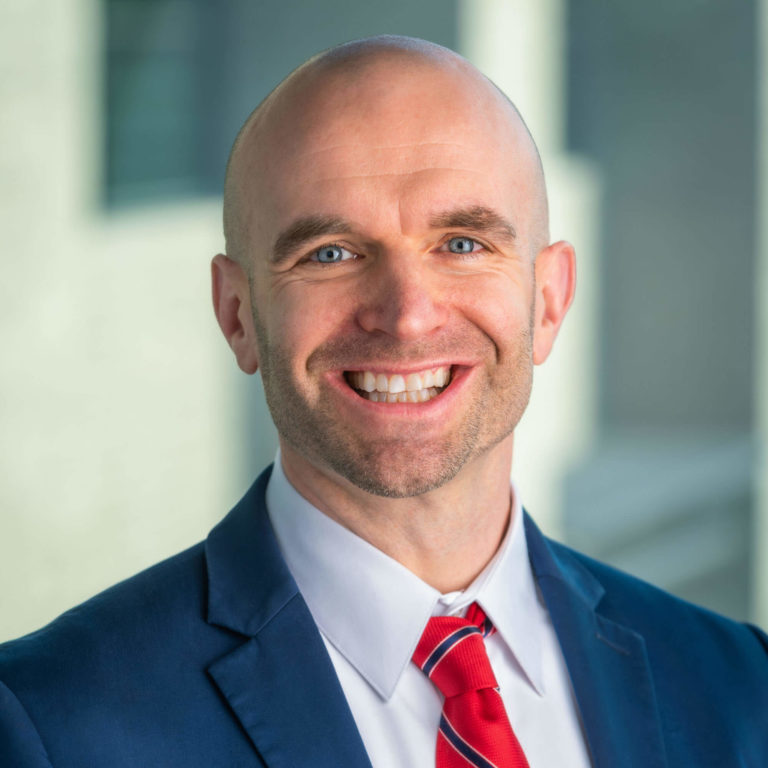 Isaiah Hankel

Chief Executive Officer
Cheeky Scientist
Listen & Subscribe
Apple Podcasts
Google Podcasts
Spotify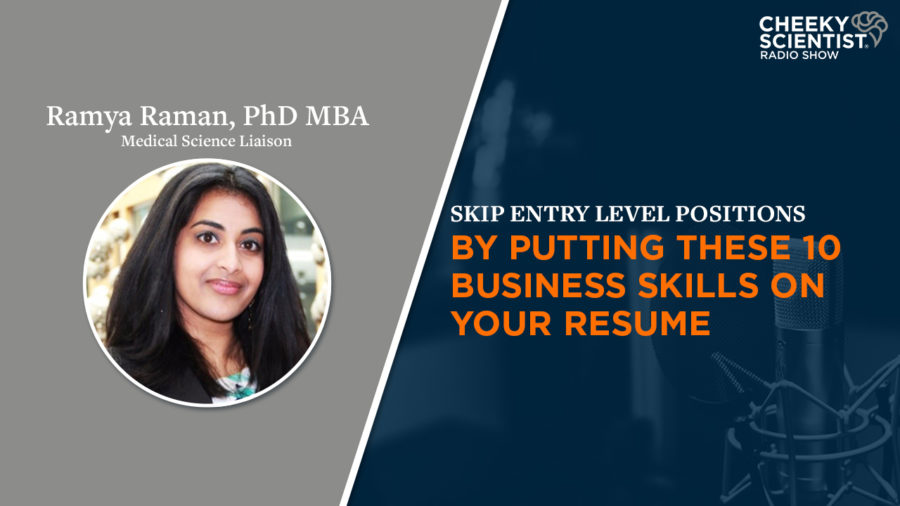 No Need To Wait Years For That Management Position.
Join Isaiah and Ramya Raman as they discuss 10 Business Skills to put on your resume.
Here's a quick rundown of this week's episode…
First, Isaiah interviews PhDs who have successfully transitioned into management and business positions.
Next, Isaiah and Ramya discuss why it is so important for PhDs to showcase their business skills when looking for an industry position.
Finally, Ramya and Isaiah Share some business skills that PhDs should leverage in their job search.
From This Week's Show…
Advice From Fellow PhDs
Today we are talking about career transitions and how to skip the entry level positions by highlighting business skills on your resume.
You need to learn the business language. They don't care what you're doing for science. They want science for their product. So, that was a huge aspect that I had to learn going into my current position.
Understanding how to translate technical data to business data is crucial. It's scary for some people because as scientists, we're trained to look at business people as they just care about money and that's not true. They care, but we have to guide them a little bit to care about specifically certain things that we may want to get out there.
As a PhD, you have the technical skill box checked, but that's not going to make up for the lack of business acumen. Speaking business language is what will get you paid that management salary. This is what will differentiate you.
How To Target Your Job Search Strategy For A Management Position
When we start out looking at our job applications and what we're doing in our resumes and LinkedIn, what we really need to think about is who we are as a person overall, what do we need outside of our technical skills.
It is really important to know what recruiters are looking for right now. Virtual project management, virtual mentoring, or virtual functional collaboration is really important to learn. Virtual presentations skills is not something from being a PhD, but it is still a unique selling proposition that could be put on a resume.
You're in demand in industry, you just are likely invisible. Then, once they finally talk to you, you're talking like an academic. You're not speaking the language of industry. This gap in understanding of industry can be exposed after a company hires a new employee. The most important thing you can do is show you have strong business acumen and then learn skills such as project management.
The fact that you can do a large volume of work, you can learn quickly and process information would do into technical literacy. Creating a business acumen development plan and a management level resume is something we teach in Scientist MBA. There are some pillars that will help you showcase that you understand how industry works and you can speak the language of industry.
** for the full podcast, check out the audio player above.
To get advanced access to the full length versions of these podcasts, as well as access to our live training webinars, exclusive training videos, case studies, industry insider documents, transition plan, and private online network, get on the waitlist for the Cheeky Scientist Association now.
Get Free Job Search Content Weekly