Hosted By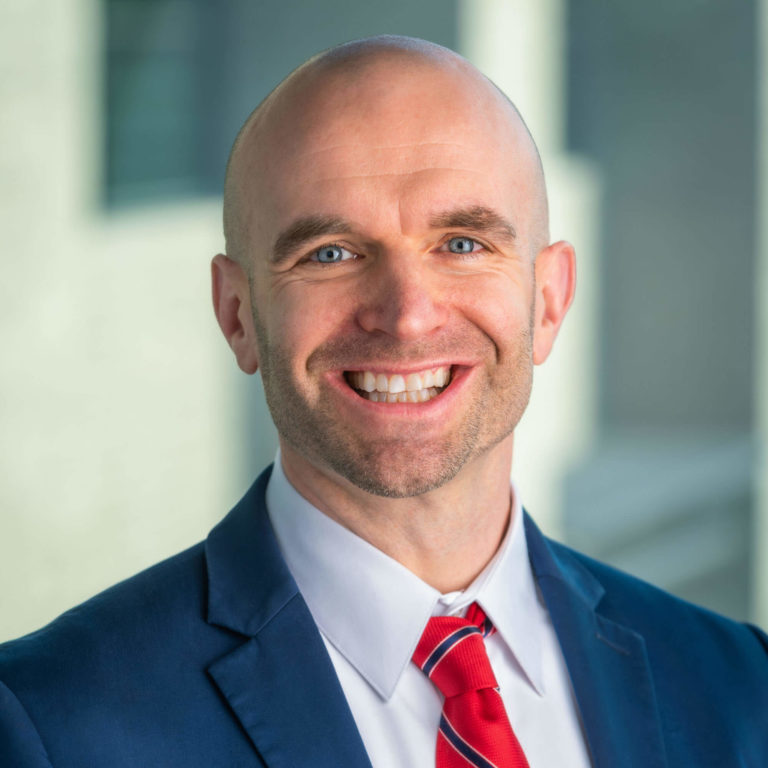 Isaiah Hankel

Chief Executive Officer
Cheeky Scientist
Listen & Subscribe
Apple Podcasts
Google Podcasts
Spotify
Join Isaiah as he compares the highest paying clinical and non-clinical R&D industry roles available for PhDs
Here's a quick rundown of this week's episode…
First, Isaiah explains why PhDs should explore the industry roles available to them
Next, Isaiah reveals the clinical and non-clinical R&D jobs available for PhDs
Finally, Isaiah describes the 6 high-paying clinical and non-clinical PhD job titles
From This Week's Show…
Why PhDs Must Explore The Industry Roles Available To Them
You can't hit a target that you never set. To build a transition plan you need to set a desired role. Therefore, approach the career plan with a discovery mindset. Look up the roles available to you, learn about the industry positions. If you are targeting clinical or non-clinical positions, compare them! Many PhDs never rigorously pursue information regarding their industry options until the last moment. Some PhDs wait till they defend their thesis. Others wait until they lose their postdoc, or run out of funding. Explore your options much earlier.
I'm comparing two career tracks that have been increasingly popular, especially in the last 12 to 14 months. The R&D career track and the clinical and medical affairs career track. I'm going to give you descriptions of the job titles and what they entail. Detailed knowledge about your options will help you figure out the right career track. Also, it will help you to zero in on one to three job titles.
Most PhDs wait till the very end to explore their industry job options. Explore the options. Find the perfect fit for your career aspirations and your desired compensation.
Clinical Versus Non-Clinical R&D Jobs For PhDs
The pandemic has highlighted your value as a PhD, not just in R&D, but in clinical and medical affairs roles as well. You had the biggest media organizations in the world, constantly talk about the value of research and science. Possibly more than any other time in history. PhDs are in high demand in the industry.
As researchers, PhDs are naturally attracted to R&D jobs. All PhDs have a research background. You have gathered information, analyzed data for a thesis. Therefore, you are familiar with all aspects of research. Hence, it makes you think that R&D bench roles are a continuation of your research.
The clinical and medical affairs career track is much in demand now. And you don't need clinical experience to get into any of the roles. All you need is your PhD. PhDs are excited about working in these roles because they have always wanted to have a positive impact on humanity, specifically in the health and longevity of humanity. The betterment of humanity is really one of your core drivers. Why else, would you put in such long hours for such little pay?
You have this drive to make a difference, a positive impact, to help humanity.
6 High-Paying Clinical And Non-Clinical R&D Jobs For PhDs
These are the 6 high paying PhD jobs in the clinical and non-clinical R&D career tracks. And the highest-paying role in this umbrella is the MSL.
MSLs are the highest paid. PhDs in this role are asked to provide information about the products of their specific companies. However, these products may vary, it could be- medical devices, drugs, and treatments. MSLs typically represent pharmaceutical companies to decision makers in the medical community. They may be clinicians, or healthcare providers; commonly known as key opinion leaders or KOL. Beyond this MSLs have to communicate relevant information to investors and even government regulatory agencies. But the average salary for an MSL job is $145,498, there's some variation here.

The first job title and description under the research and development career track is R&D scientist, clinical research scientist, R&D engineer or similar. This includes scientists, scientist I to scientist III positions, senior scientists, senior engineer, principle scientists, principal engineer, etc.. These roles are bench work based. For instance, PhDs use wet lab techniques, experimental techniques related to software development, programming, or engineering. Research, analysis and innovation is very important in these roles. Average salaries range between $75,717 to $109,114, according to salary.com, for these roles.
Typically, if you want to do research, you can be a research scientist. You'll be paid a bit more in the R&D career track than under the clinical and medical affairs, just for that specific role. However, take all of the salaries for the six options on either side and evaluate. You can get into an industry position and do meaningful work. All you need is the right information and the right network.
** for the full podcast, check out the audio player above.
To get advanced access to the full length versions of these podcasts, as well as access to our live training webinars, exclusive training videos, case studies, industry insider documents, transition plan, and private online network, get on the waitlist for the Cheeky Scientist Association now.
Get Free Job Search Content Weekly