Hosted By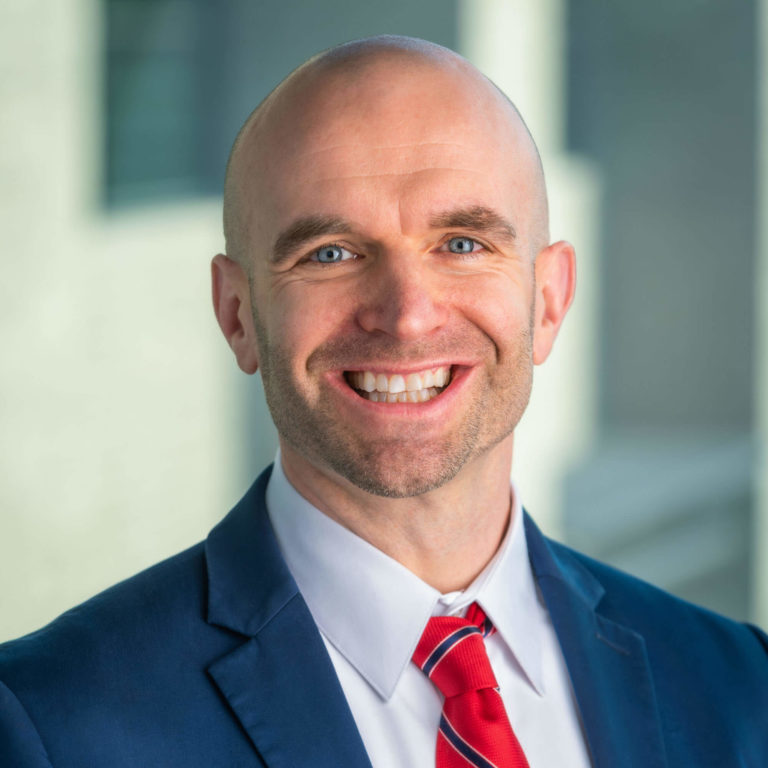 Isaiah Hankel

Chief Executive Officer
Cheeky Scientist
Listen & Subscribe
Apple Podcasts
Google Podcasts
Spotify
Skip ahead to:
06:00 Show Me The Data
26:09 Dr. Patti Fletcher
53:40 Matthew Jefferson, Ph.D.
Are you struggling to feel 'ready' to transition into your next role? Especially as a woman in STEM?
Learn how you can cultivate a success mindset to develop confidence and use disruption to drive equity.
In this episode, we are joined by Dr. Patti Fletcher who is an Award-Winning Business Influencer, Bestselling Author, Innovation Catalyst, and Speaker. She is the author of Disrupters – Success Strategies From Women Who Break The Mold. Dr. Patti discusses how you can cultivate a success mindset and make the transition into a position that is outside of your comfort zone. We are also joined by Matthew Jefferson, PhD, Medical Science Liaison at Viela Bio, who will discuss the MSL career track and how other PhDs can pursue this career. If you've been struggling with taking the next steps in your job search you will want to watch this episode.
About Our Guests
Dr. Patti Fletcher is included in the coveted list "18 Women to Watch in 2018" by Brown, Brothers, Harriman, Dr. Patti Fletcher, is an internationally sought-after speaker, seasoned tech executive, award-winning marketing and business influencer, board member, angel and investor. Dr. Patti has appeared on NASDAQ, Cheddar, Bloomberg, and Greater Boston among others. Patti writes for Entrepreneur.com, Inc., The Guardian, Forbes and The Digitalist, and has contributed to/been featured in Time Magazine, RealSimple, Al Jazeera, Forbes, Fortune, Newsweek, The Boston Globe, The Muse and The Huffington Post and many more. She is the author of best-selling Disrupters: Success Strategies From Women Who Break The Mold.
Matthew Jefferson, Ph.D. is a Medical Science Liaison (MSL) for Viela Bio, supporting the launch of a first-in-class therapy for Neuromyelitis Optica (NMO). Having earned a PhD in Neuroscience from Iowa State, Matt has a background in basic neuroimmunology research and an immediate expertise in neuroinflammation and neurodegeneration. As a researcher, experienced educator, and patient advocate, Matt's passion is to communicate science for clinical communities and ultimately support the patient journey for those suffering from debilitating neurological diseases. Matt currently lives in Ames, Iowa with his wife Amanda and their now three corgis (Emma, Ellie, & Edgar). He enjoys collecting and listening to records, disc golfing, and being active outside as often as possible.
Key Takeaways
1. You will never be 'ready' to take on a position that is outside your comfort zone but this is no reason not to move forward and reach for higher level positions.
2. Look at the systems to identify and disassemble inequity.
3. You can transition into a MSL role right out of graduate school and it is a position where you will interact with a variety of people and build your communication skills.
Disruptive Career Success Strategies For PhDs: A Conversation With Dr. Patti Fletcher
Isaiah: What can someone do to overcome imposter syndrome and system-wide bias? What can they do to seize the opportunities when they present themselves?
Dr. Patti: Yeah, it's a really good question and an important one. And, and going back to what you and Jeanette were talking about before I joined, everybody has imposter syndrome. So imposter syndrome is really important in me. I'm a disruptor and scientists tend to be disruptors too. As you see a status quo that's no longer working, it's inefficient, it's ineffective, it doesn't provide value in a meaningful way. And you have to create a new status quo, right? So you're disrupted. That's what you do as a disruptor. You assemble people to do that and that's great. So as a disruptor, taking the job you've never taken before, doing something unprecedented, you can't help but feel imposter syndrome.
And guess what? That's a good thing. As a disruptor, you have to, because ultimately what you're thinking is, "Oh crap, I haven't done this before. Who am I to think that I can do this? They're going to find out." Well, guess what? When someone hires you, they already know what they're getting and, and if you are a woman in that position, you should feel good about yourself because you're bucking the system. We are conditioned as humans to believe that if a man doesn't know something, he takes a job. If a woman doesn't know something, she takes the class. So that's enough for me. I've always taken the job, like we said in the beginning, so I suffer from imposter syndrome. That's number one.
Number two, I focus in on competence instead of confidence. So confidence means that I've done this before. You're doing something unprecedented, whether it's for you or someone else instead, so you can't have confidence. Instead, think about competence. You are already a scientist. Your job is to break stuff down, write the scientific method, ask a bunch of questions, and then you ask more questions and more questions and more questions. That's the competence you have. Breaking down something that's extremely complicated, complex, something that you're probably going to bring your unique perspective. Build onto the wall of knowledge there you have what it takes, and I have to tell you, I coach a lot with women who are new CEO's or new board members. They have careers that are 30 or 40 years long. They've done incredible things and yet they suffer from imposter syndrome because they forget that when they were brought onto that board or brought on a CEO, those board members knew what they were getting. They don't feel you need to have the confidence. They just want you to have the competence to figure it out.
Everybody needs to understand you have the competence to figure it out. Start from where you are that will get you to where you need to be. And that's really the topic around equity. Equity means I'm gonna meet you where you are, understand your journey's different and give you tools in order to overcome whatever you need, barriers you have and all that fun stuff. Do that for yourself as well. Start from where you are. Take inventory of what you must know and what other people can help you with.
Medical Science Liaison Career Track: A Conversation With Matthew Jefferson, Ph.D.
Isaiah: What I see happen to a lot of PhDs is they think they have an unlimited amount of time or it's too far away, so they just wait and they procrastinate and they wait till like their day before they defend and they're going to be unemployed to really start job searching. So what did you do to stay on track?
Matthew: The informational interviews for me were overwhelmingly motivating. Like too many of us, I had a tumultuous PhD experience. I had the clinical depression, all that, you know, all that fun stuff. And you know, connecting with others and hearing that the grass truly was greener on the other side, kept me hungry. It kept me motivated. You know, it was like a free dose of Prozac talking to an MSL who said, yeah, just, make it through the PhD and once you get here, it's the best job in the world. I believe that I had the confidence in myself and I was like I can add to an organization, I can add that value.
** for the full interviews check out the video above
To get advanced access to the full length versions of these podcasts, as well as access to our live training webinars, exclusive training videos, case studies, industry insider documents, transition plan, and private online network, get on the waitlist for the Cheeky Scientist Association now.
Get Free Job Search Content Weekly