Hosted By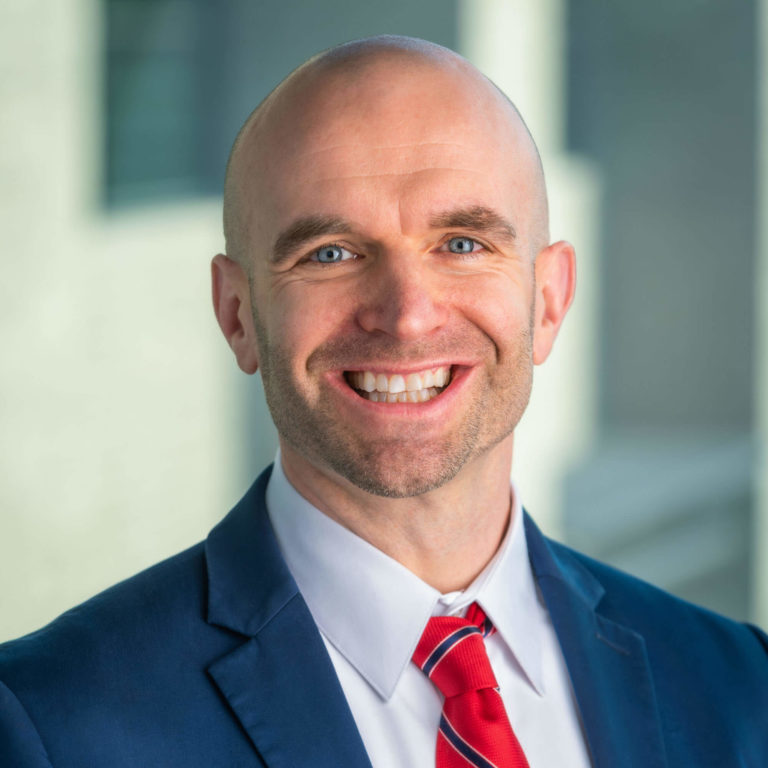 Isaiah Hankel

Chief Executive Officer
Cheeky Scientist
Listen & Subscribe
Apple Podcasts
Google Podcasts
Spotify
Join us as we talk about…
In this week's episode…
You'll learn about LinkedIn and why it's important to stand out
Next, you'll learn 10 ways to update your LinkedIn Profile
Finally, you'll how well crafting your LinkedIn profile will help you secure your dream job.
In today's digital job market, your LinkedIn profile serves as your online professional identity. It's not just an online resume but a powerful tool that can help you stand out, make connections, and secure your dream job.
To maximize its impact, you need to ensure that the most important parts of your LinkedIn profile are carefully crafted and optimized. Here, I'm going to tell you exactly what you need to do to get your LinkedIn profile up to speed fast.
First, add a professional profile picture and a banner picture. Make sure both are high quality files – as in high definition, and be sure to smile. LinkedIn shows smiling candidates in interview-wear more than those who are not smiling or in casual wear, same goes high definition images versus low definition.
Second, get your Headline written and use all 220 characters, or as many as possible. Your headline is a brief, attention-grabbing statement that appears right below your name. Use it to convey the job title you want, as well as your transferable and niche skills – only those that are related to the job you want. And include a hobby at the end; something that humanizes you to the hiring manager who will not have your niche skills.
Third, get your About section written. This should be in the first person and start with which jobs you want and why you want them. You should talk about your skills and results you've achieved. The format should be short paragraphs with a maximum of 3 sentences, bullet points, and finally a statement about which types of companies you want to work for. End this section with your contact email and a link to your portfolio if relevant.
Fourth, rewrite your experience sections to include skills and results. Add at least 3 bullet points per section. Each section should provide a detailed account of your professional journey. Focus on accomplishments and results rather than just listing responsibilities. Use bullet points to make it easy for readers to scan your achievements quickly.
Fifth, write your education section. Highlight relevant degrees and list your educational background, emphasizing not only degrees but also certifications relevant to your career goals. Mention any academic honors or achievements. Include the name of the institution, your major, and graduation year.
Sixth, complete your skills and endorsement sections. This section allows you to showcase your key skills. Add skills relevant to your desired job, and encourage connections to endorse them. A strong list of endorsed skills can boost your credibility.
Seventh, gather testimonials for your Recommendations section. You can gather these from colleagues, supervisors, or mentors who can vouch for your skills and work ethic. Recommendations provide third-party validation of your qualifications and character.
Eighth, complete the "Accomplishments" section, by including publications, awards, certifications, languages spoken, and other noteworthy achievements. This adds depth to your profile and demonstrates your expertise.
Ninth, fill out the projects and volunteer experience sections to show your initiative. Here, include details about projects you've worked on or volunteer experiences. This demonstrates your willingness to go the extra mile and contribute to causes or initiatives beyond your regular job.
Tenth and finally, customize your URL. Create a custom LinkedIn URL (such as, www.linkedin.com/in/yourname) to make your profile easier to share and remember. It adds a professional touch and makes your profile appear more polished.
A well-crafted LinkedIn profile can be a game-changer in your job search. By paying careful attention to these essential elements, you can create a compelling online presence that captures the attention of recruiters and potential employers.
Get Free Job Search Content Weekly