Hosted By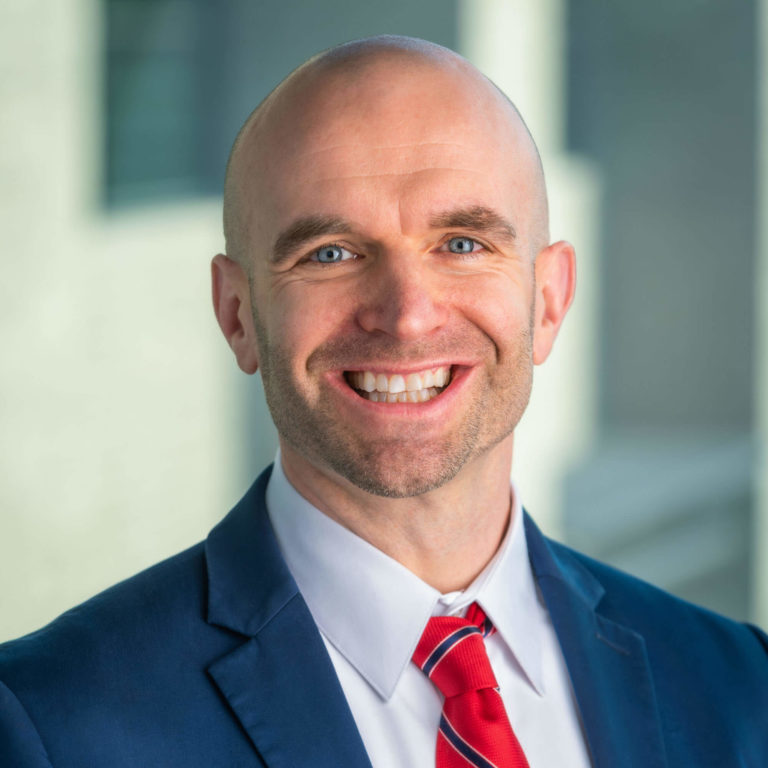 Isaiah Hankel

Chief Executive Officer
Cheeky Scientist
Listen & Subscribe
Apple Podcasts
Google Podcasts
Spotify
Join Isaiah as he breaks down negotiation tactics that PhDs can use to get the salary they deserve.
Here's a quick rundown of this week's episode…
First, Isaiah explains that PhDs need to advocate for the salary they've earned
Next, he shares 3 interview tactics from expert FBI negotiator and author Chris Voss
Finally, Isaiah gives several examples that PhDs can use in their next salary negotiation
From This Week's Show…
As A PhD, You're Not Going To Inherently Get Paid What They're Worth. You Need To Advocate For Yourself
Studies show that over 50% of the general public take the first salary they're offered.
PhDs are no exception.
In fact, PhDs are some of the least likely people to negotiate their starting salary.
That's because, as a PhD, you're never taught to express your value and you're used to taking whatever you can get from academia.
So today, I'm here to remind you: As a PhD, you have an incredible set of skills, and you should be compensated appropriately.
Failing to understand your worth not only hurts your starting salary, but it can also damage your earning potential for years to come.
So, how does even the most reluctant negotiator get paid what they deserve?
To find the answer, I did an interview with negotiation expert Chris Voss.
Prior to 2008, Chris was a lead kidnapping negotiator for the FBI.
Since then, he's gone on to teach business negotiation and author the book "Never Split the Difference" where, among other things, he shows job candidates how to negotiate their salary.
There Are 3 Negotiation Tactics PhDs Can Use To Leverage Their Skills And Experience For Better Pay
In my talk with Chris, I asked 3 questions. The first question I asked was: What phrases are most effective during a salary negotiation?
To this, Chris expressed the importance of open-ended questions. In his view, these aren't questions used to gather information – rather they're asked to reshape the employer's thinking.
As an example, asking an employer "what does it take to be successful in this role?" instead of "what are you looking for in a candidate?" allows you to control the conversation.
This alternative question shows the employer that you want to be a successful part of their team.
The second question I asked was: How do PhDs that are uncomfortable with negotiating succeed?
His answer was: Focus on the moment.
Many PhDs are so focused on the ultimate outcome that they're too afraid to make waves.
When it comes time to negotiate, they cave. They back down. They justify why they don't need to do it. Or they give up after the tiniest attempt.
The key to negotiating effectively is to focus on one step at a time.
It may sound counterintuitive but take your focus off of your overall objective – a higher salary.
But doing this creates tunnel vision. Instead, focus on the moment at hand.
After all, you're just having a conversation. So, don't provide straight-up yeses or no's as your answers – instead, explore your options.
Ask what can "we" do to increase the salary. What else might be possible? How can we take this back to the department manager to increase the range?
Use "we" to act like you're already part of their team too.
Negotiation Tactics Are About Connecting With Your Contact – Often With An Appeal To Emotion
The last question I asked was: What created some of your most magical negotiation moments?
With this, Chris opened up about a particular kidnapping scenario he was in.
The person on the other end wanted money to make up for past transgressions of their target.
To negotiate with this person, Chris created a series of emotional moments.
His ultimate goal was to get the other person to say, "that's right." To do this, he reiterated the other person's intent – except even more passionately.
For example, he said, "You're mad because they did this, right?"
This created empathy.
Likewise, in your salary negotiations, show your interviewers that you get it.
…
** for the full podcast, check out the audio player above.
If you're ready to start your transition into industry, you can apply to book a free Transition Call with our founder Isaiah Hankel, PhD or one of our Transition Specialists. Apply to book a Transition Call here.
Get Free Job Search Content Weekly