Hosted By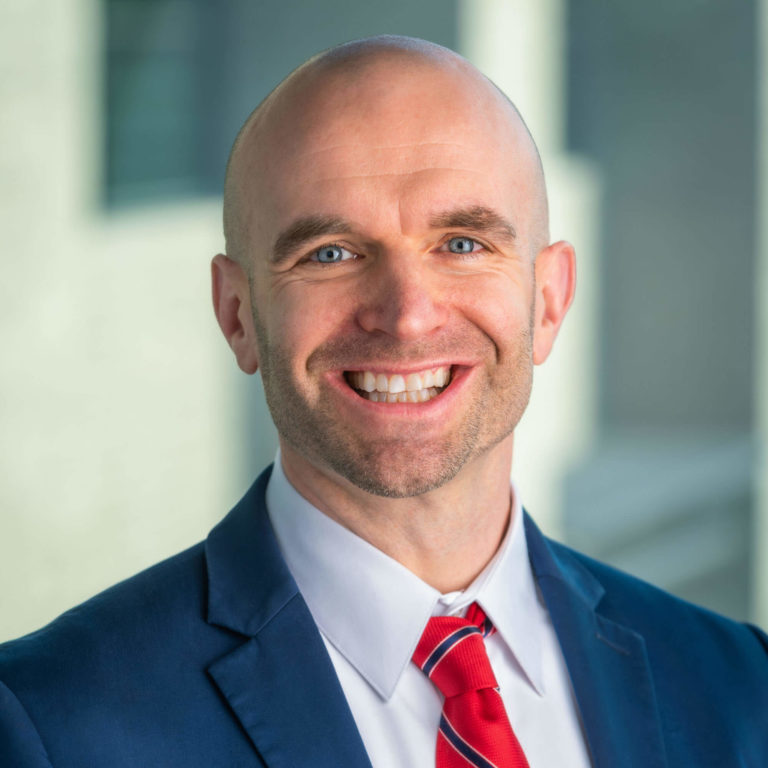 Isaiah Hankel

Chief Executive Officer
Cheeky Scientist
Listen & Subscribe
Apple Podcasts
Google Podcasts
Spotify
Skip ahead to:
07:35 Show Me The Data
21:19 Dr. Alise Cortez
52:02 Brian Getson
1:07:20 Brent Ware, Ph.D.
Meaningful work is not exclusive to academia, as a PhD you can find meaningful and purposeful work in industry.
Learn how you can secure a high-paying and meaningful industry career.
In this episode, we are joined by Dr. Alise Cortez, who helps you to more meaningfully and purposely connect with your work to achieve greater fulfillment, more impactful results, and harmonic work-life integration. We are also joined by Brent Ware, Ph.D., Medical Device Analyst at Medtronic. He will discuss how he made the transition out of academia and what it's like working as a Medical Device Analyst. And on this episode we have a special appearance by immigration lawyer, Brian Getson. He will discuss the biggest immigration changes that international PhDs need to be aware of, don't miss it.
About Our Guests
Dr. Alise Cortez is a Speaker, Consultant, Published Author, Radio Show /Podcast Host, and Purpose/Engagement Catalyst based in Dallas, Texas. Having developed her expertise within the Human Capital / Organizational Excellence industry over the last 20 years, today she is focused on helping companies, leaders, and individuals across the globe to more meaningfully and purposely connect with their work to achieve greater fulfillment, more impactful results, and harmonic work-life integration. She is a sought-after speaker and management consultant to organizations, conducts leadership development and employee engagement programs, and facilitates retreats to discover and grow your purpose.
Brian Getson Esq. has extensive experience preparing EB-1A, EB-1B and NIW petitions for scientific researchers throughout the United States. After graduating cum laude from Duke University, Mr. Getson attended The University of Pennsylvania Law School. Upon receiving his law degree in 1995, he joined the Firm and concentrated his practice on immigration law. Mr. Getson is a frequent speaker on the green card process for scientific researchers at annual meetings of the world's most prestigious scientific organizations including The American Society for Cell Biology, Materials Research Society, American Chemical Society, The Association for Research in Vision and Ophthalmology, American Physical Society, and The American Society of Mechanical Engineers. Mr. Getson has lectured to other immigration lawyers at continuing legal education courses, and has been selected multiple times as a Pennsylvania Super Lawyer. He is a member of the American Immigration Lawyer's Association.
Brent Ware Ph.D. is from Shawnee Mission, Kansas, and earned a B.S./M.S. in biological systems engineering from Kansas State University and a Ph.D. in biomedical engineering from Colorado State University. Driven by a passion to advance healthcare with engineering, he recently transitioned into industry as a medical device analyst with Medtronic's Heart Valves Division. There, he sees how PhDs can apply their talents and skills towards improving the world around us if they persevere through their job search. When he's not at work, Brent teaches Sunday school and gets as many laps in the pool as possible.
Key Takeaways
1. Meaning and connection to your work is essential for fulfillment and will allow you to perform better and achieve greater results.
2. If you're an international PhD looking to get hired in the US, it is possible, you just need to know your options and be prepared to explain them clearly to any potential employers.
3. Working in industry offers the opportunity to be close to science, close to patients and for your work to have a tangible, positive impact on society.
How PhDs Find Meaningful Work: A Conversation With Dr. Alise Cortez
Isaiah: Why is meaning finding meaning in your work so important for everybody, including PhDs?
Alise: From my vantage point, the work that I do as a logotherapist in the purpose of engagement space, what we've learned, if you really pay attention, many people are in a meaning vacuum an existential vacuum. Bu you can fill that with meaning. The higher wellbeing you have, the more effective you are and the happier you are. So of course that's what I'm up to with some people, helping people be present and find more meaning in their lives and their work. And the good news is we can do that as human beings, we're extremely creative in that way. And so the meaning piece is really what drives you. You used the word engagement before and actually, in the purpose of meaning space, that's what I claim as being a subject matter expert, what we're vying for really first and foremost is fulfillment, not necessarily engagement. So kind of fulfillment replaces the word engagement if you will. It's the next level up, right? So what happens is when we cultivate meaning in our lives and our work, we then become fulfilled. The byproduct is that we're happy and that we're engaged in why engagement is important is because it drives our performance, our persistence and our willingness to stay in an organization.
Isaiah: So what are some things you can do or questions you can ask yourself to figure out what might be most important to you in the realm of meaning? What might be meaningful to you in life? What might be fulfilling to you in life?
Alise: Ah! I say ah, because I researched how people experience meaning in their work in relation to the identities and I found these 15 modes of engagement and that would be one place to look. If you go to my website, alisecortezs.com the research tab shows that. And what I found is when people read that Isaiah, they start to recognize, oh you mean people experienced work differently than me? I thought there was just one way. Yes and no. There isn't. In fact, what we find is that we as PhDs, we do have a need to use our brains. And so that inquiry into the cognitive space is usually pretty important. Or to solve really wicked nasty problems is important to us sometimes. But other people really need to be able to meaningfully connect with other human beings or to know that their values are being utilized at work and through their work.
And so back to what you said about know thyself, it's really important to get clear about the times you do feel fulfilled. When you do find yourself feeling fulfilled, what are you doing? Cause it's that feeling Isaiah, right? That we need to be able to propel ourselves through the hard stuff that happens in life. Whether it's at work, whether it's something atrocious happens in the rest of our life that throws us off board. We need to hang on to that feeling of meaning because that's what fills our tank.
Medical Device Analyst Career Track: A Conversation With Brent Ware, Ph.D.
Isaiah: When it comes to your career path, can you tell us a little bit about it? What do you do specifically? What does it look like day to day?
Brent: So I wouldn't say that there is a standard day, but my role is to look at why heart valves fail in the clinic after they'd been implanted in a patient. And that could be anything from getting on the phone and calling a doctor's office to talking with the salesperson to even reading about it in literature articles and then being able to take all the individual pieces and put them together to tell a complete story to the FDA or just some of the regulatory body throughout the world.
Isaiah: How did you find out about this role? How did you even know it existed?
Brent: This was actually something I didn't about know beforehand. But I was talking with the recruiter, a recruiter back towards the end of last year, who thought that my background in biomedical engineering would be a good fit for this role. He and was able to make that match and land me an interview. And when I got to the interview they realized that, you know, they can't train you in school to do a job like this, but can you be organized, can you ask the right questions and can you learn quickly on the job and that's what what they were really trying to tease out during the interview.
Green Card Q&A For PhDs: A Conversation With Brian Getson
Isaiah: The first question that we have teed up here is does someone need a job offer to self file for a green card based on their research accomplishments?
Brian: So the answer Isaiah is yes and no. Okay. So there's two classifications where a foreign national can file for a green card, they're the EB1, an extraordinary ability aliens classification. And that's really only going to be used by people from China or India because there's a backlog right now for the rest of the world. And then there's the national interest waiver petition. And again, that is a long wait for people from China and India while there's no wait for people from the rest of the world. So for those categories, you do not need an employer to sponsor you. You can file the green card petition by yourself and you should be okay. However, immigration wants to know what you're going to be doing. They're not giving you a green card to flip hamburgers at McDonald's or work at Walmart.
They're giving you a green card so that you can continue your research in your field. So while you are self filing you have to have plans for work. The EB1, a legal standard is plans for work in the United States. The NIW legal standard is that you're well positioned to continue your proposed endeavor. I really don't like to file it way before somebody graduated their PhD because after you graduate your PhD and you have your OPT in, you're working. Now it's easy to say to immigration, here's my plans for work. I'm in the OPT job. I'm going to keep working in this job if you give me a green card or if I change jobs, it'll still be in my field.
** to hear the full interviews watch the full episode in the video above.
To get advanced access to the full length versions of these podcasts, as well as access to our live training webinars, exclusive training videos, case studies, industry insider documents, transition plan, and private online network, get on the waitlist for the Cheeky Scientist Association now.
Get Free Job Search Content Weekly