Hosted By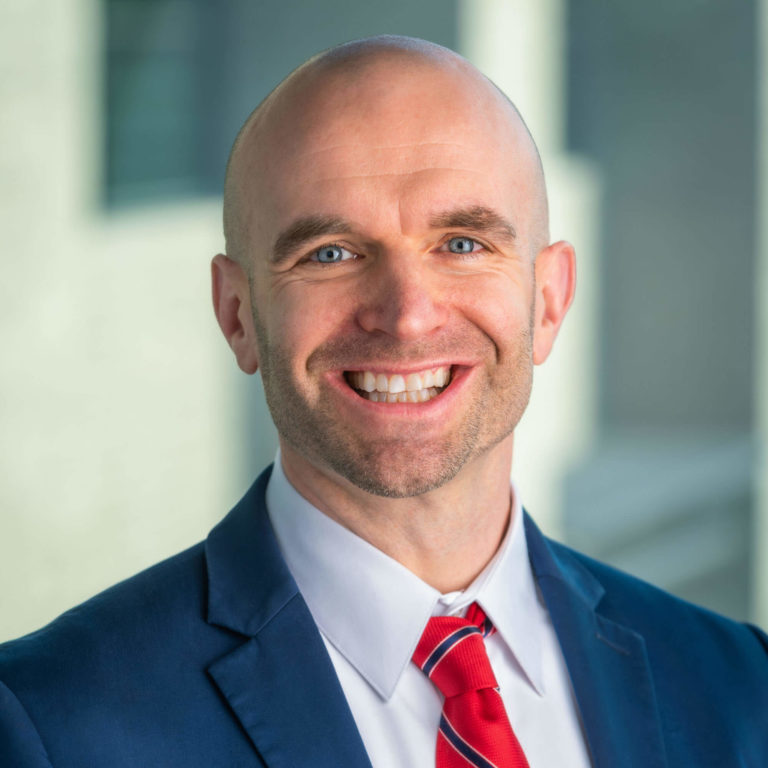 Isaiah Hankel

Chief Executive Officer
Cheeky Scientist
Listen & Subscribe
Apple Podcasts
Google Podcasts
Spotify
Skip ahead to:
6:53 Show Me The Data
26:05 Jacqueline Whitmore
51:24 Anand Devasthanam, Ph.D.
Are you unknowingly sabotaging your success by making common etiquette errors?
Fitting into corporate culture is an important part of your career success in your industry transition. Avoiding some common errors will help you make strong first impressions in your first days at your industry job.
This week on the Cheeky Scientist Radio Show we are joined by Jacqueline Whitmore – international etiquette expert and author to share her top etiquette tips for success in your industry transition. We are also joined by Anand Devasthanam, PhD, Medical Writer at Parexel. Anand will join us to talk about his career transition into his current position as a medical writer and give advice to others interested in this field.
About Our Guests
Jacqueline Whitmore, is an international etiquette expert, a certified speaking professional, and the founder of The Protocol School of Palm Beach, a premier business etiquette and hospitality consulting firm. She is the author of BUSINESS CLASS: Etiquette Essentials for Success at Work and POISED FOR SUCCESS: Mastering the Four Qualities That Distinguish Outstanding Professionals. Jacqueline ranks as one of the most widely quoted etiquette experts in the world. Her advice is sought by numerous publications including The New York Times, USA Today, and The Wall Street Journal. She has appeared as a guest on a variety of national radio and television shows including ABC's 20/20, CNN, FOX News, Anderson Cooper's AC360° and CNBC. Jacqueline has served as the cell phone etiquette spokesperson for Sprint and the holiday etiquette spokesperson for Office Depot, Sam's Club and CLARISONIC skincare and the dating etiquette expert for EliteSingles.com.
Anand Devasthanam, PhD, moved into his role as a medical writer at Parexel by leveraging his experience in publications strategy, regulatory affairs guidelines and requirements, and specialized writing. His diverse background includes editorial and web content positions at the Royal Society of Chemistry, Toastmasters International, and he served as Scientific Editor for the AlterMed Research Foundation. Anand also spent 6 years at the Roswell Cancer Foundation in Immunology and Regulatory Affairs. In his current role at Parexel, Anand's role involves research, creating, and coordinating the development of independent review charters (IRC), reviewer manuals, imaging case report forms (CRFs), and other clinical documents intended for submission to the FDA or other regulatory authorities. Anand also serves as the main client contact for IRC development, including presenting and leading client discussions.
Key Takeaways
What etiquette is and why it's so important for PhDs going into industry careers- at every stage of transition.
Common areas of etiquette mishaps to avoid, and what to do to make strong first impressions in meetings, at dinners, and in your use of technology.
In industry, how a diverse background as a PhD can create a career using all your transferable skills and how to highlight those.
Must-Know Industry Job Etiquette For PhDs: A Conversation With Jacqueline Whitmore
Isaiah: I really want you to go buy these two books. Trust me, all of you have no idea what business etiquette means. I know because I had no idea. I thought I did, but I didn't. It is a whole world in itself. That's why we're so excited to talk to Jacqueline. Her website of course is etiquetteexpert.com and we're all on Linkedin. Many of us still looking for a job to make sure you connect with Jacqueline when you get a chance and a show her how, how kind and how grateful we are as PhDs to have her on. Hi, Jacqueline. Thanks for being here.
Jacqueline: Hi, Isaiah. Thank you for having me. It's a pleasure.
Isaiah: I really appreciate it. You know, obviously our audience has, not a lot of experience with business etiquette. Most of us think it has to do with, you know, maybe what you dress or which fork you use during a business lunch. My first question is why does business etiquette fascinate you? Why did you write your books? Why have you made a career out of it?
Jacqueline: I didn't intend to become an etiquette expert. Isaiah, I actually have a degree in broadcasting and journalism and I worked in the hospitality industry for more than a decade. And while I was working at the breakers in Palm Beach, I took an etiquette course for executives and I realized that it was something that I needed. I grew up with a southern mother and a southern grandmother, but I didn't have business etiquette skills. And I was put in a position where I was meeting and mingling high society and VIP…you name it. Royalty. Yeah. And I needed to know how to conduct myself. And so part of it was curiosity. Part of that was I felt I needed it for my current job and it led into me deciding to become certified in business etiquette and then start my own business. So that was 21 years ago.
Isaiah: Wow. And, so since over that time, 21 years, how has the definite definition of business etiquette changed or how do you explain business etiquette to someone who has no idea what it means?
Jacqueline: Business Etiquette is really treating others the way you want to be treated. It's that simple, but it also can become complicated when you're put in situations. For example, email, you're sending an email to a perspective employer and you might include an Emoji. A lot of our millennials out there and Gen X ys Gen Z's like to use these cutesy little emojis. They might like to use text speak. That doesn't go over well with let's say a baby boomer. So there's error, there is room for miscommunication and that's where I come in. So I teach everything from techno etiquette to dining etiquette to professional presence, image management, networking, anything having to do with putting your best foot forward and giving a good self first impression.
Isaiah: So maybe what are some of the consequences of poor business etiquette in the workplace?
Jacqueline: Well, it can lead to a lot of problems. You mentioned stress being one of them. It can also lead to mistakes and embarrassment. I had one employer tell me that he was walking by one of his employees offices and the employee had his shoes off. Now you wouldn't think that would be a big deal, but people kick their shoes off all the time. Well, the problem was this employee oftentimes sees clients and so if a client walks around the corner into this person's office, then you have a core first impression. So it's a trickle down effect. It all starts at the top. If the management believes in good business advocate than the other employees will jump on board. But there are a lot of consequences to bore poor business etiquette. One in particular, um, I had a student come to me, a Phd student who said, I just can't find a job. And he said, my resume is up to date. And I looked at it, it looked great. However, the way in which he dressed, the way in which he presented himself, he didn't even know how to maneuver a knife and fork. He was stabbing his meat like a wild beast. He was talking with his mouth full of food. He didn't even know how to tie a tie properly. All these things maybe you and I take for granted because we were taught the proper way, but not everyone grew up in, in a, in a household like mine where my mother insisted that we sit down every Sunday afternoon and have Sunday dinner together. So there's a whole new generation out there that is inquisitive. They're curious about this. And more importantly, they want to get ahead. They want to have some sort of competitive edge. And I believe business etiquette can give people that competitive advantage.
Medical Writer Career Track: A Conversation With Anand Devasthanam, PhD
Isaiah: We will bring Anand on with us and we'll talk to him about how he got into his medical writing role, what he does on a daily basis. And any other questions that you have. Great suit and headset. I can see you and I can hear you…how are you?
Anand: Okay, well thank you. Thank you for having me. It's a pleasure to be here.
Isaiah: I want to jump right in and I want to ask you about your current role and what does it average day or maybe you know, an average week look like to you. How much time are you spending in meetings? What departments do you interact with? What can you give us some context?
Anand: Sure, absolutely. Uh, one of the things that surprised me about this role is how much communication that involves. I was making some quick notes when Jacqueline was speaking earlier about the importance of Medicaid specifically and having daily conversations as well as an emails and so on because that plays certainly a crucial role. Um, initially when I was thinking about medical writing, um, I thought it was going to be a lot of writing and communicating with others once in awhile. Uh, which is how typically writing was, uh, in, in academia where we, you know, pretty much write about our own projects. But in industry I think it's mostly getting information from different sources, um, communicating with people with a background in medicine, regulatory affairs, quality, other scientists, other medical writers, to some extent business development and to some extent marketing, and writers from other business units as well. In order to get the information we need to develop different deliverables. The analogy that I like to use is that of a baker who needs to collect ingredients from different sources and then, you know, has to create the cake by letting it pick the right way. So it's really about who you approach, how you collect those ingredients, how efficient you can be in communicating what you need, um, and how quickly you can get that information in order to, uh, put the document together and meet the, meet the necessary timeline.
Isaiah: Excellent. Yeah, no, I think there's a, a large project management portion to a lot of medical writing roles. Um, and in many cases you're not managing the people so much as the sources of the information you have to get in the deliverable. Right. Um, so in your case, what are some of the deliverables? You know, we talk about medical writing as this big umbrella term that can mean lots of different positions and you a really good way to understand the positions better is to understand what types of documents you have to deliver. So can you talk a little bit about the deliverables? We mentioned that you do and can you kind of compare and contrast the type of deliverables for, I guess medical writing as a whole? As much as possible?
Anand: Absolutely. As far as my role is concerned, it would be regulatory, medical writing, medical writing as a field. As you had mentioned is more of an umbrella term and medical writers. As a group we stratify ourselves into who we talk to in terms of who are we writing for. So regulatory medical writers for instance, we developed documents which, need to be submitted to the FDA or other notified bodies. So people who are involved in reading this document and making an assessment as to whether or not a drug should be approved or identifies must be cleared for use at who our audiences as regulatory and medical writers. We also have people who write to educate patients and patient advocates, people who write to educate other physicians and doctors such as continuing medical education type of medical writing and so on. We also have medical writers who communicate with other scientists and these medical writers put together documents such as abstracts, posters, manuscripts, slide decks, keynote addresses for major symposiums and so on.
And then you also have the medical marketing or the medical affairs type of medical writing, which is involved in the type of, writing, that liaises with medical science liaisons who go out and speak with these care providers. So clearly there's a lot of writing that needs to go in, in order to prepare those types of materials and to prepare the types of marketing materials in order to educate people on the products and devices. So that's another subset of medical writing as well. I've been in medical writing for two years and within this span alone in industry, there are so many new tones that I'm learning about and so many different types of niche medical writers that I've met. It's just a fascinating field and it's just a very exciting time to be in medical writing.
** for the full interviews check out the video above
To get advanced access to the full-length versions of these podcasts, as well as access to our live training webinars, exclusive training videos, case studies, industry insider documents, transition plan, and private online network, get on the waitlist for the Cheeky Scientist Association now.
Get Free Job Search Content Weekly