Hosted By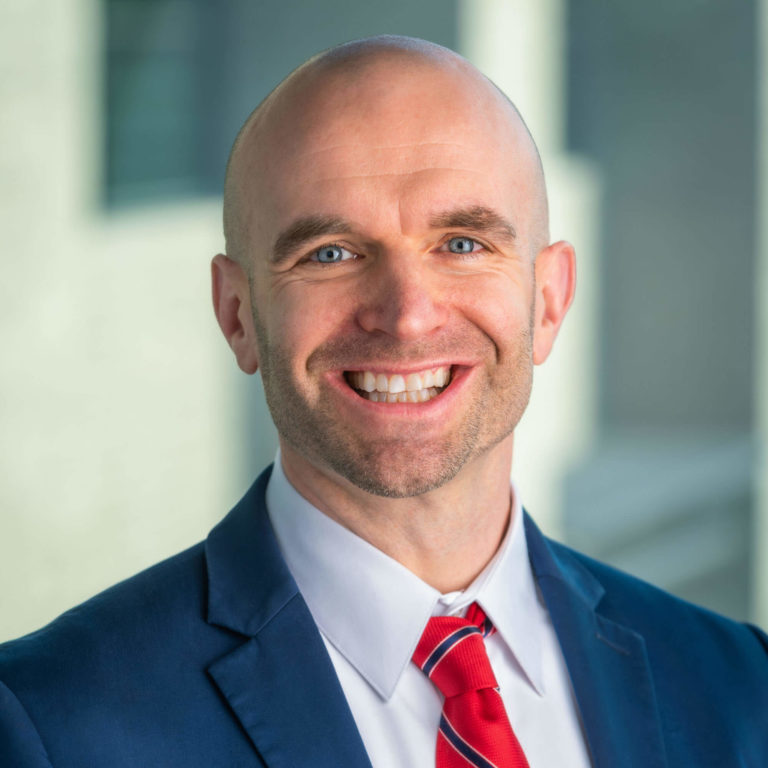 Isaiah Hankel

Chief Executive Officer
Cheeky Scientist
Listen & Subscribe
Apple Podcasts
Google Podcasts
Spotify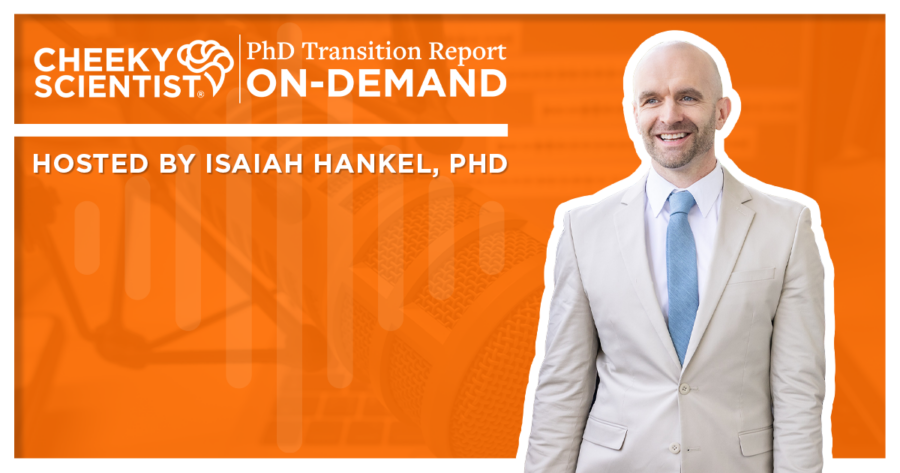 Join Isaiah as he identifies a few ways you can break into networking if traditional methods feel stale
Here's a quick rundown on this week's episode:
First, Isaiah discusses some of the common hangups PhDs have about networking
Next, he identifies a few alternatives that PhDs can turn to that leverage their personal interests to make meaningful connections
Finally, Isaiah reminds PhDs that networking is an important part of their job search, allowing them to increase connections and create opportunities where none existed before
From This Week's Show…
You're Not Alone If The Idea Of Networking Sounds Ulcer-Inducing
The job market is contracting, which means it's time to start networking more than you have been.
If the word networking makes you cringe, you're not alone. Introversion and busyness are the #1 and #2 reasons PhDs list as why they can't network effectively.
If the idea of attending a conference and rubbing elbows with industry leaders seems too ambitious to start with, don't stress… there are other impactful ways to build network connections than the convention circuit or cold contacting people on LinkedIn.
Try One Of These 3 Networking Strategies To Help You Step Outside Of Your Comfort Zone
One of these ways is to volunteer.
As a PhD you have skills nonprofit organizations could make great use of.
Volunteerism demonstrates that you have strong soft skills that go beyond your academic qualifications.
It provides you with an ability to build cross-functional abilities such as project management, budgeting, and event planning.
Best of all, it gives you a talking point with prospective employers, who may already partner with the nonprofit you work with.
Everyone you meet while volunteering is a potential new contact, and you'll find that many are eager to connect you with other experts.
Turn To Teaching To Meet New Connections In Your Industry Of Interest
Another great way to network is through teaching.
Educating others allows you to practice lesson planning, presentation skills, time management, and self-reflection.
It can also be a great way to demonstrate everything you've learned.
You may already be teaching or TAing.
But there are many other places that would love have you as an expert guest speaker, including museums, libraries, science centers or career placement services to name a few.
Bring your business card, complete with your LinkedIn contact information, and be sure to hand it out to anyone at the lecture.
Creating Content Gives You Authority Status In The Industry You're Targeting
A third way you can network is by writing content and publishing it online, whether that's to your own website, as a LinkedIn article, or on someone else's blog.
Writing can position you as an expert, offer other professionals a chance to "meet" you, and help develop your professional brand.
It's a low-impact activity with a high rate of return. Start small – create a WordPress, Wix or SquareSpace account and make a goal to post consistently.
Write about the industry sector you want to get into.
What is your perspective on current news in your field of interest?
Where do you think this sector of industry is headed?
Experiment with different formats such as casual essays, case studies, infographics or even interviews with other people already working in industry.
By giving these less common strategies a try, you'll increase your connections and create opportunities where none have existed before.
…
** for the full podcast, check out the audio player above.
Ready to start your transition into industry? Apply to book a free Transition Call with our founder Isaiah Hankel, PhD or one of our Transition Specialists. Apply to book a Transition Call here.
Get Free Job Search Content Weekly