Hosted By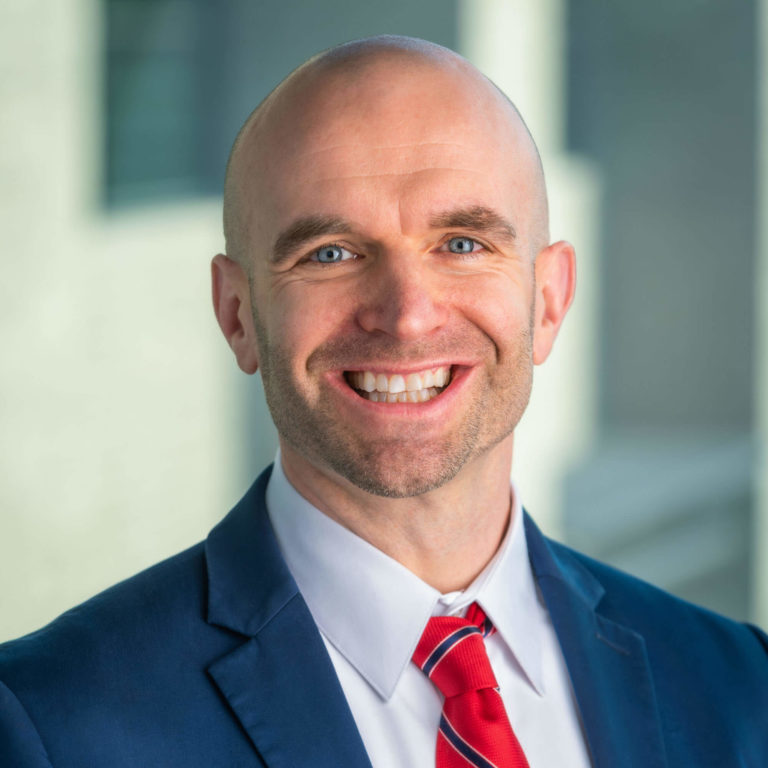 Isaiah Hankel

Chief Executive Officer
Cheeky Scientist
Listen & Subscribe
Apple Podcasts
Google Podcasts
Spotify
Join Isaiah as he goes through the last levels of professional intimacy and explains how you can pivot an informational interview to ask for a referral
Here's a quick rundown of this week's episode…
First, Isaiah discusses third level of professional intimacy and gives some pointers on how to transition into it
Next, Isaiah explores the fourth and final level of professional intimacy and how to make the transition
Finally, Isaiah explains why it is so important to pivot the informational interview at the end if you want to ensure a referral
From This Week's Show…
The Third Level Of Professional Intimacy
In the previous Transition Report, we talked about navigating the 4 levels of professional intimacy during an informational interview. Now, we will discuss the final two levels.
The third level of professional intimacy overall, is termed "How-To Intimacy." The ideal question to ask at this level is: "How did you get hired into your role in the first place?" After you've learned about the fulfilling and challenging aspects of your connection's role, it's time to go deeper in the third level of professional intimacy and ask about their professional story and how they transitioned.

Pivoting to this third level of intimacy is crucial as it will change the context of the conversation from general life and career questions and answers to job search questions and answers.
You can make this pivot extremely subtle, keeping the conversation entirely focused on the other person and your interest in and admiration for what they've accomplished.
For example, you might say, "I can appreciate those challenges; it sounds like you're in a complex role. I hope it's rewarding for you though. I'm curious, how did you get hired into that role in the first place?"
Always use the word "you" when asking this question. Your connection will answer more freely because they can focus on their subjective experience. They won't have to think through their answers.
How To Open To Possibility Of A Referral – The Fourth Level Of Professional Intimacy
The fourth and final level of professional intimacy is termed "Advice Intimacy." The best question to ask here is: "Which roles are about to open up in your company's pipeline?"
In this final level of professional intimacy, you very subtly shift the conversation to you. You can do this by linking their transition story (how they got hired) to your transition plans. For example, you could say, "Wow. You had three rounds of video interviews. That's quite the process. Congratulations again on the role. I recently started my own job search, and it sounds like I would be a good fit for a company like yours. What positions are open or opening up where you're at?"
This is the simplest, subtlest way to set you up for a referral because they might tell you about positions that are not even open yet. If they're enjoying talking to you, they might even say, "Well, give me your résumé, and I'll keep you in mind."
Why You Should Finish By Subtly Asking For A Referral
The steps of this informational interview process set you up for this final moment: asking for a referral. But really, you're asking for advice—advice that will ideally lead to a referral by prompting the other person to ask how they can help you.
Since you showed interest in them at the beginning of your connection, they are much more likely to show interest in you, and since you behaved professionally and appropriately, they will know you are a serious candidate who is deserving of a referral.
Here are some other questions you can ask at this final stage that will prompt the other party to give you advice or directly help you get hired:
Would it be okay if I gave you a copy of my résumé?
Could you pass my résumé on to the hiring manager in case a position opens up that I'm a good fit for?
Do you know who the hiring manager is for this open position at your company?
By successfully guiding your networking conversations to deeper levels of professional intimacy, you master the informational interview process.
If you're ready to start your transition into industry, you can apply to book a free Transition Call with our founder Isaiah Hankel, PhD or one of our Transition Specialists. Apply to book a Transition Call here.
Get Free Job Search Content Weekly