Hosted By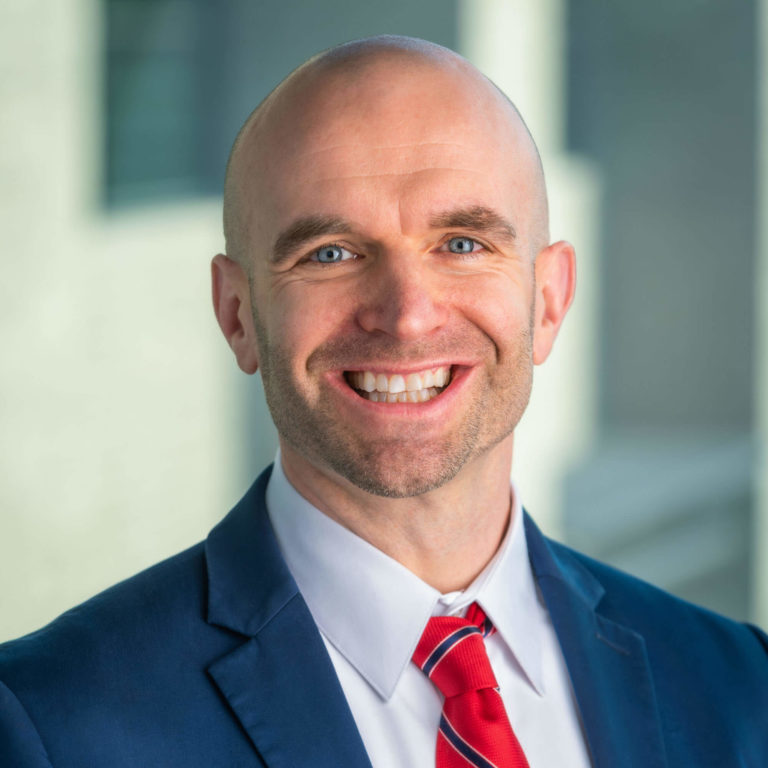 Isaiah Hankel

Chief Executive Officer
Cheeky Scientist
Listen & Subscribe
Apple Podcasts
Google Podcasts
Spotify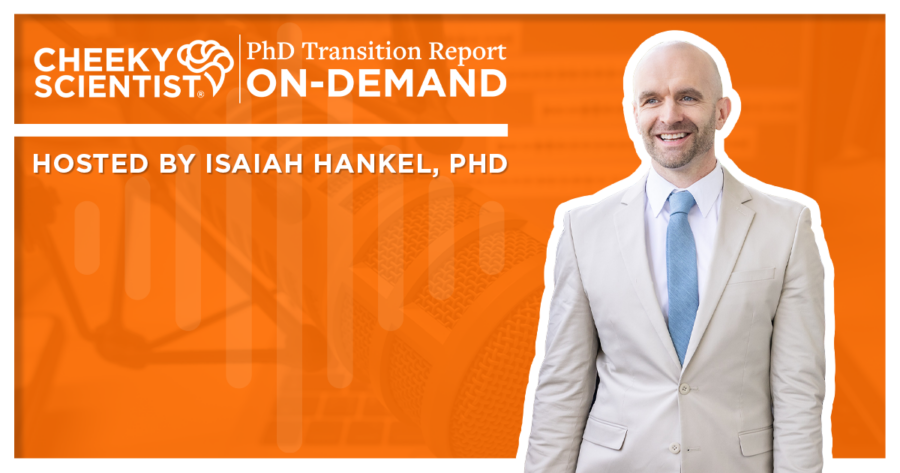 Join Isaiah as he explores tactics smart PhDs use in their job search to be a competitive candidate in a tight job market
In this week's episode…
First, Isaiah advises PhDs to be aware that the economic recession translates to a constricting job market
Next, he explains how taking a tactical approach to your job search you help you stand out to selective employers
Finally, Isaiah shares three strategies PhDs can use to help them stand out in industry applications
Contractions In The Economy Can Be Problematic For Your PhD-Level Job Search
The economy is contracting, and it's taking the job market along with it. This means you'll face even tighter competition in the months ahead.
But with a more tactical approach to your job search, you can still stand out to employers who are being extra-selective.
The first strategy may seem obvious but it's also overlooked: you need to commit.
You need to commit to researching companies, commit to tailoring your resume, commit to networking – and commit to your job search as a whole.
If you aren't, employers will sense this.
They look at up to 100 resumes a day, reach out to up to 1,000 potential candidates a day – yes 1,000 thanks to automated tools – and do up to 10 interviews a day.
They know when you're just making stuff up as you go, are unprepared, or aren't 100% into the role at hand.
So, take the time to understand the trends and expectations in your field.
Demonstrate, by your actions and also in the answers you prepare for interviews, how your values align with the company's.
Putting in the work at this stage is critical to landing interviews and impressing employers – especially during times of economic uncertainty.
It Pays To Prepare Well In Advance For Your Job Search And Interviews
Second, practice your interview skills. A lot. Most interviews are performed remotely now, so it's important to be prepared to use tech.
Make sure your camera and microphone are set up and working.
It can feel a little less urgent to dress professionally when your outfit isn't visible from the waist up. It's still important to take every interview seriously.
Practice the interview beforehand and even try to get a hardline Wi-Fi connection.
If you can't manage your internet connection, why would an employer let you manage anything else?
And dress the part head to toe. According to studies, including a recent one by Scientific American, dressing in business attire head to toe actually leads to better performance and a higher degree of abstract thinking.
You should be aware of your body language too. Sit straight, speak clearly, make eye contact, and try not to fidget. Here's a pro tip: record practice interviews and self-identify any areas where you feel like you're coming up short.
Consider Exploring Other Job Titles
Third, broaden your job search during a recession.
You may have been focused on one area of research in academia, but your PhD has prepared you for a variety of high-paying careers in industry.
Consider positions that allow you to use your transferable skills, such as sales, marketing, or data analysis.
Thinking outside the box can have unexpectedly positive results.
Most PhDs are surprised to learn that there are many more jobs they are qualified for.
…
** For the full podcast, check out the audio player above.
If you're ready to start your transition into industry, you can apply to book a free Transition Call with our founder Isaiah Hankel, PhD or one of our Transition Specialists. Apply to book a Transition Call here.
Get Free Job Search Content Weekly