Hosted By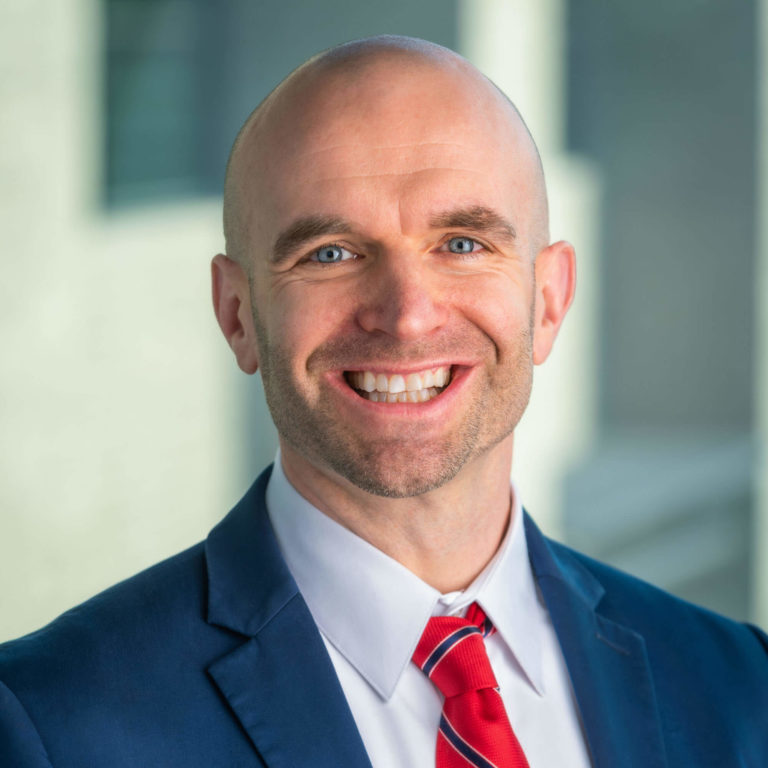 Isaiah Hankel

Chief Executive Officer
Cheeky Scientist
Listen & Subscribe
Apple Podcasts
Google Podcasts
Spotify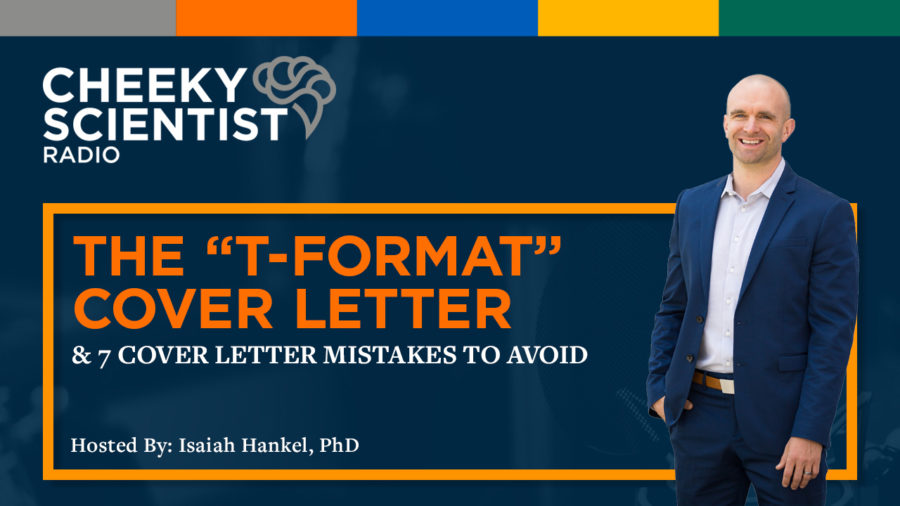 Including a cover letter in your job application will make you stand out from other candidates…
However, PhDs often spend a lot of their precious time crafting cover letters. Isaiah will teach you how to set a cover letter template that you can tweak in no time but will impact employers.
Here's a quick rundown of this week's episode…
-First, Isaiah explains why cover letters are important, but at the same time, you shouldn't spend a lot of time crafting them.
-Then, he will walk you through two cover letter formats and the information you should include.
-Finally, you will learn how to avoid common mistakes and make sure that you send an impactful cover letter that catches the employer's eyes every time.
From This Week's Show…
The Importance Of A Cover Letter Vs. Spending A Lot Of Time On It
Cheeky Scientist has said that a cover letter should only get a proportionate amount of your time and energy investment. Too many of us think: "Okay, this is something that I need to write. So, it must be the most important."
As PhDs, we're taught that writing is everything. The things that we can do by ourselves behind a computer, that's where we should invest the majority of our time during a job search. But it's simply not true. Yes, you want to get your cover letter done correctly, have a template set up that you can quickly adapt and change, and target it to every individual position. But once you have that template set up, the tweaking and the targeting shouldn't take much of your time at all.
Where you should invest the majority of your time is in getting job referrals. I mention this because the job referral process, connecting with people, finding out the person who's responsible for hiring for a position is crucial. It's the differentiator, and it's tied into what we're going to talk about today with cover letters.
Now, when it comes to the hiring process, you must include a cover letter, but just because it's a must doesn't mean you should spend most of your time there. Instead, you need to follow best practices. Use one of the two different cover letter templates I'm going to walk you through here on the show and the rest will take care of itself because a cover letter will differentiate you from many people.
What Your Cover Letter Should Include
The cover letter should only be one page. If it's longer, you must shorten it.
The first paragraph is to mention really three things. I'm going to get into this in more detail with the template, but you're mentioning the person who referred you for the job. Ideally, somebody who works at that company, you're mentioning the company and the position, right? That can all happen in one sentence.
The second paragraph is about how your experience matches the role you are applying for. The second paragraph is going to be a bit longer than the first, but not too long. And it's about how your experience matches the role you're applying for. It's future-facing.
The third paragraph needs to be specifically about the value you bring to the company. In this case, I want you to really focus on your transferable skills…
** for the full podcast, check out the audio player above.
To get advanced access to the full-length versions of these podcasts, as well as access to our live training webinars, exclusive training videos, case studies, industry insider documents, transition plan, and private online network, get on the waitlist for the Cheeky Scientist Association now.
Get Free Job Search Content Weekly