Hosted By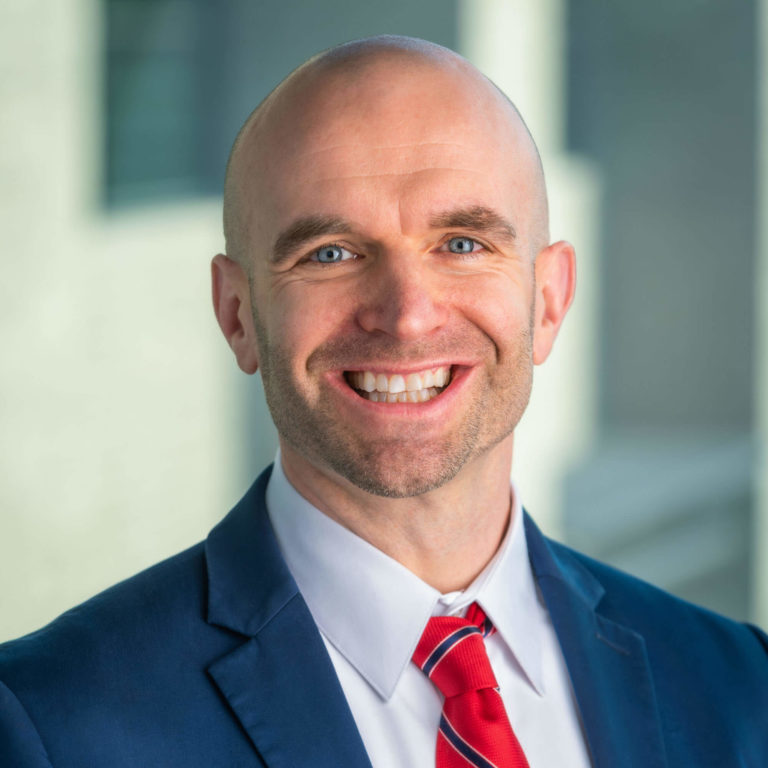 Isaiah Hankel

Chief Executive Officer
Cheeky Scientist
Listen & Subscribe
Apple Podcasts
Google Podcasts
Spotify
Join Isaiah as he breaks down the 4 parts of the hiring funnel in industry job searches and shares tips to help you breeze through
Here's a quick rundown of this week's episode…
First, Isaiah examines the four parts of a hiring funnel
Next, he offers insight about tips and objectives for you, the job applicant, at each stage
Finally, Isaiah wraps with a reminder that a clear job search strategy is key to making it from the widest to the narrowest part of the hiring funnel
From This Week's Show…
A Job Search Strategy Is Key To Making It Through The Hiring Funnel
Have you been searching for an industry job for months (or even years!) but encountered nothing except roadblocks and dead ends?
An industry job search can make you feel like a tourist in a strange city – you have a map to guide you, but you just can't get to your destination.
And while a hard-to-read map can get you lost in a city, a hard-to-read hiring map will leave you lost and jobless.
That's why today, I want to give you a bird's eye view of the industry hiring process and how you can navigate it to land an in-person interview.
The hiring process, also known as the hiring funnel, has four stages:
acquisition
phone screen
video interview
and then finally, the on-site interview
The first stage is resume acquisition.
Acquisition can happen through a recruiter, a job board, or a company website.
Companies are receiving up to 2,000 resumes for every open position in today's job market. Yet only around 20 to 30 applicants make it to the next stage.
So, why is this conversion rate so brutal? It's because most companies use automated software called Applicant Tracking Systems, or ATS for short.
And sadly, ATS software is unforgiving – and it's not that smart.
ATS software relies on basic algorithms that scan resumes for designated keywords.
If your resume isn't worded exactly right, it goes straight into the virtual trash.
That's why it's critical to include all the keywords found in the job description on your resume – verbatim.
What You Say Is Important, But How You Say It Matters Too
Stage two is the phone screen.
Phone screens are designed to separate the good applicants from the great ones.
This is where HR vets your general qualifications.
Keep in mind, the person you'll speak to won't have the same niche training background as you.
So, leave behind the jargon and the long-winded technical monologues.
HR won't be impressed, and it'll make you look out-of-touch in industry.
They just want to know that you're credible.
Can you speak to your experience?
Do you understand what skills are important for the job?
Will you be able to collaborate with their team?
They want to know you have transferable skills.
Next is the video interview.
Only 10 or so applicants will make it to this third stage.
This will likely be your first opportunity to speak to people that you'll report to or work with if you get the job.
Many PhDs bomb their video interviews because they don't take them as seriously as in-person interviews.
But you are in-person in a sense – they can see you face-to-face in real time.
So, during a video interview, ensure you remain professional, enthusiastic, and engaged.
That means dress professionally, smile, make eye contact (with the camera), and remember to ask questions.
Please don't be the person who is looking down at the bottom of the screen, or worse, who is only showing on camera from the nose up.
…
** for the full podcast, check out the audio player above.
If you're ready to start your transition into industry, you can apply to book a free Transition Call with our founder Isaiah Hankel, PhD or one of our Transition Specialists. Apply to book a Transition Call here.
Get Free Job Search Content Weekly