Hosted By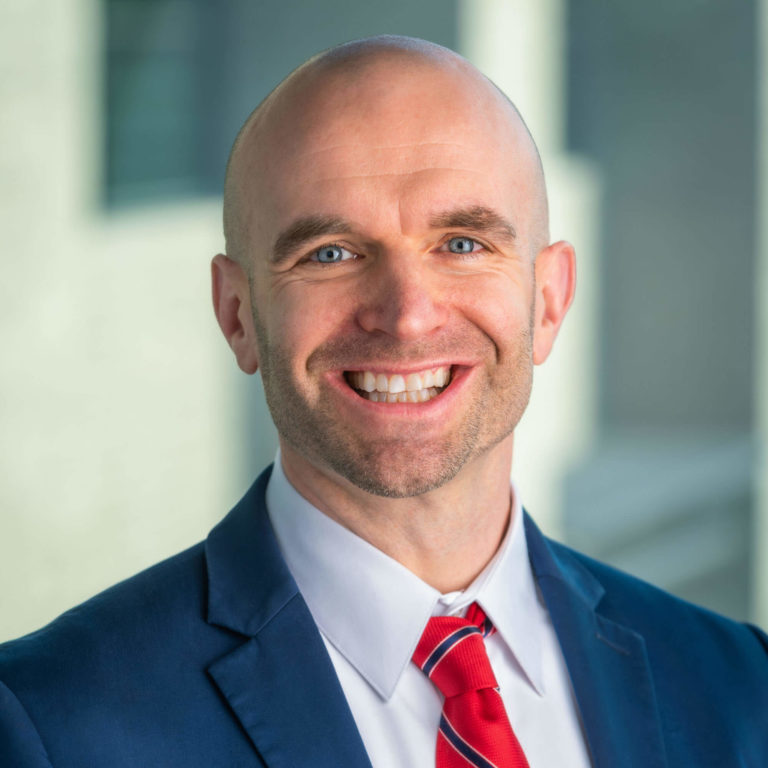 Isaiah Hankel

Chief Executive Officer
Cheeky Scientist
Listen & Subscribe
Apple Podcasts
Google Podcasts
Spotify
Join Isaiah as he discusses the importance of the LinkedIn headline and what you need to add to it if you want to appear in searches
Here's a quick rundown of this week's episode…
First, Isaiah explains why you need to have an industry-oriented LinkedIn headline instead and how adding academic terms to your LinkedIn profile might hinder you chances of getting hired
Next, Isaiah discloses the terms that industry gatekeepers use when they search for job candidates to interview
Finally, Isaiah presents the questions your headline needs to answer so you appear on the right searches
From This Week's Show…
Why You Need To Have An Industry-Oriented LinkedIn Headline
A lot of PhDs make the mistake of listing "postdoc" or "PhD student" in their headline. Don't make this mistake.
The headline is the first text that appears in your LinkedIn profile, and the keywords in this section factor heavily into LinkedIn's search algorithm.
Don't waste that valuable space on academic words that will never appear in an employer's search.
Your headline needs to include the information that employers are actually searching on LinkedIn Recruiter, or LinkedIn Talent Insights, or the same LinkedIn that you're using.
What Industry Gatekeepers Are Looking For In A Candidate
Unlike PhDs, most hiring managers and recruiters don't enjoy doing research. They're trying to find candidates quickly and the search terms they're using are the simpler versions of the skills you think are so important.
In most cases, they're searching for the basic transferable skills required for the job, not your highly specific specialty skills. Or, they are searching for the simpler, transferable versions of your specialty skills.
You may know how to do an advanced research technique like HPLC but they're likely searching for "research experience" or "data analysis" to start.
You might be an expert at understanding Net Promoter Scores and other product management metrics, but they're searching for "branding" or "marketing" or just "product management."
In fact, it's highly possible that the hiring manager or recruiter looking for you doesn't even know what your specialty skill means. You have to learn the language that employers for the jobs you want are using because that's the language they're typing into LinkedIn Recruiter and other recruitment search engines.
The good news is you can find out what this language is simply by familiarizing yourself with the job descriptions these employers have posted.
After reading 20 or more postings for a Senior Scientist, R&D Engineer, Medical Science Liaison, Data Scientist, User Experience Researcher, Clinical Research Associate, Technical Writer, or any other position, you will have a superior understanding of the search terms employers are using for those roles.
You can hack these job postings quantitatively by using word cloud software – choosing the largest words in the word cloud (those used repeatedly in your chosen job postings) to use on your LinkedIn profile.
The skills that are repeated most in the job postings that interest you should be used in your LinkedIn headline.
Don't "bury the lead" so to speak. Instead, put the most important and most frequently used words in your headline – front and center.
Consider the employer's perspective. If they want to hire a Project Manager in London, UK – what are they going to search? Project Manager. London. Enter.
That's it'. That's where they'll start their search.
Make sure your headline reflects this by putting the name of the job title or job titles (two at the most) at the start of your Headline.
If a particular transferable skill and technical skills are used the most in your selected job posting, put them in your headline next.
The Questions Your LinkedIn Headline Needs To Answer
Notice that you're answering key questions for the employer when you do this – what do you want professionally? Who are you professionally?
Overall, your Headline should answer the following three questions for an employer:
First – What do you want professionally?
As mentioned, you can answer this question by adding your desired job title(s) to your headline.
Second – Who are you professionally?
Answer this question by sharing the technical and transferable skills you have that are relevant for the job. Aim to include three to four skills here. You can also include key accomplishments related to these skills.
Third – Where do you want to work? Answer this question by adding your preferred location.
LinkedIn gives you the option to add a location to your profile, but you can also add one or more locations directly to your headline.
If you want to relocate, add the location where you want to work, not your current location. You can also indicate your willingness to relocate by adding "Willing To Relocate" to your headline.
By focusing on what the employer is searching for and by leveraging keywords in the job postings you're reading, you can quickly elevate your ranking in LinkedIn's algorithm.
If you're ready to start your transition into industry, you can apply to book a free Transition Call with our founder Isaiah Hankel, PhD or one of our Transition Specialists. Apply to book a Transition Call here.
Get Free Job Search Content Weekly