Hosted By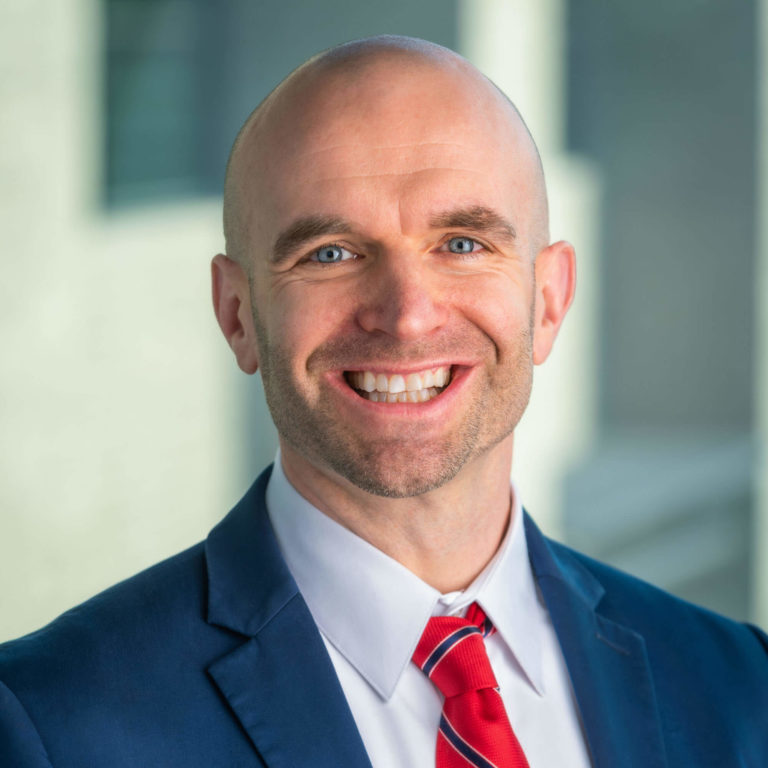 Isaiah Hankel

Chief Executive Officer
Cheeky Scientist
Listen & Subscribe
Apple Podcasts
Google Podcasts
Spotify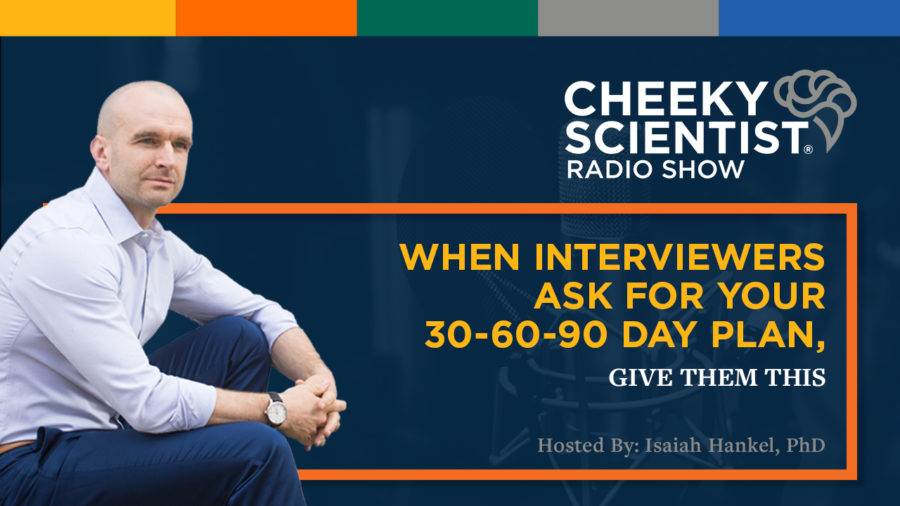 Join Isaiah as he reveals the strategies for the 30-60-90 day plan
Here's a quick rundown of this week's episode…
First, Isaiah reveals why PhDs get interviews but no job offers
Next, he shares why companies care about onboarding
Finally, Isaiah reveals the strategies to create a persuasive 30-60-90 day plan
From This Week's Show…
Why PhDs Are Getting Interviews But No Job Offers
We have a lot of PhDs right now that are getting to the interview stage but they are not getting a job offer. While some are getting to the earlier stages—a phone screen or an initial video interview— others make it to the final video interview stages or a site visit but no job offer. Just because you are being invited to a site visit does not mean that you are the only job candidate there is likely to be more depending on the size of the company. It certainly doesn't mean that if you blow the site visit or the virtual interview, if you do not have questions to ask that are insightful, or if you do not come off appropriately educated as having done research on the company, you will get rejected.
As a PhD there is such an immense cost to this rejection. Going through all of that effort and not getting a job offer at the finish line is devastating , but you have nobody to blame, except yourself. Hence the question you need to ask is… "what more can I do to separate myself, to differentiate myself from other job candidates? The ones that they are comparing me to."
If you have been following Cheeky Scientist, you have learned to communicate your transferable skills, not just your technical skills, like all of the other PhDs they are interviewing, but what else can you do to differentiate yourself?
Why Do Companies Care About Onboarding?
How can you go above and beyond? How can you give the employers certainty? The number one reason that will inspire them to be certain and extend a job offer to you. One of the best ways to give them this much needed certainty is to provide a 30, 60, 90 day plan on paper. So when they are onboarding you will likely have to create a 30-60-90 day plan, or they will create one with you. You have to hit the ground running right away. And the reason onboarding is so important is because they need to help you understand how things work at the company.
There are a lot of unspoken rules and guidelines that you can't find on a company's website, or even by reading through the company's operations manual. Things you can only learn on the job. Hiring an employee is very expensive. In general, it can cost about $60,000 up to the salary you will get in your first year. I have heard numbers as high as 1.5 times more. The starting salary of an employee is how much it costs to hire that employee. The reason that companies care so much about onboarding is because they have invested so much in you already. And the numbers that employers see are as follows 22% of staff turnover occurs within the first 45 days.
Companies know that they are going to lose a fifth of their team members in the first 45 days. But 91% of the first year workers are retained by companies with an efficient onboarding process.
So they can dramatically increase their chances of retaining an employee that they have already just paid a lot for- by onboarding them correctly.
The 30-60-90 Day Plan
Start getting comfortable with the company culture. The strategy of how things are done, how you feel, how other people feel generally, how they operate. You want to do well with that, you want to understand the product or service or treatment or whatever it is that you are supporting. You might take on one small project in part with someone guiding you during this time. The 30-60-90 day plan can even guide the questions that you ask the recruiters during the initial interviews. What if you were trying to fill out a chart at 30 days, what do you expect at 60 days at 90 days?
In the first 30 to 60 days, you will want to start working with your team to really understand how they work, what are the individual responsibilities, you want to communicate with your team, but it will take you a while to start getting things done; where they can start to rely on you instead of you just relying on them. You want to start being seen as an asset to the team. You will want to take on a bigger project at this time, but still require some mentorship. From a company's perspective, this is the assimilation phase.
They expect you to start understanding the unwritten rules of the company in more detail. The power structures will start to become visible to you.
** for the full podcast, check out the audio player above.
To get advanced access to the full length versions of these podcasts, as well as access to our live training webinars, exclusive training videos, case studies, industry insider documents, transition plan, and private online network, get on the waitlist for the Cheeky Scientist Association now.
Get Free Job Search Content Weekly