The One Thing LinkedIn Uses To Increase The Visibility Of PhDs To Employers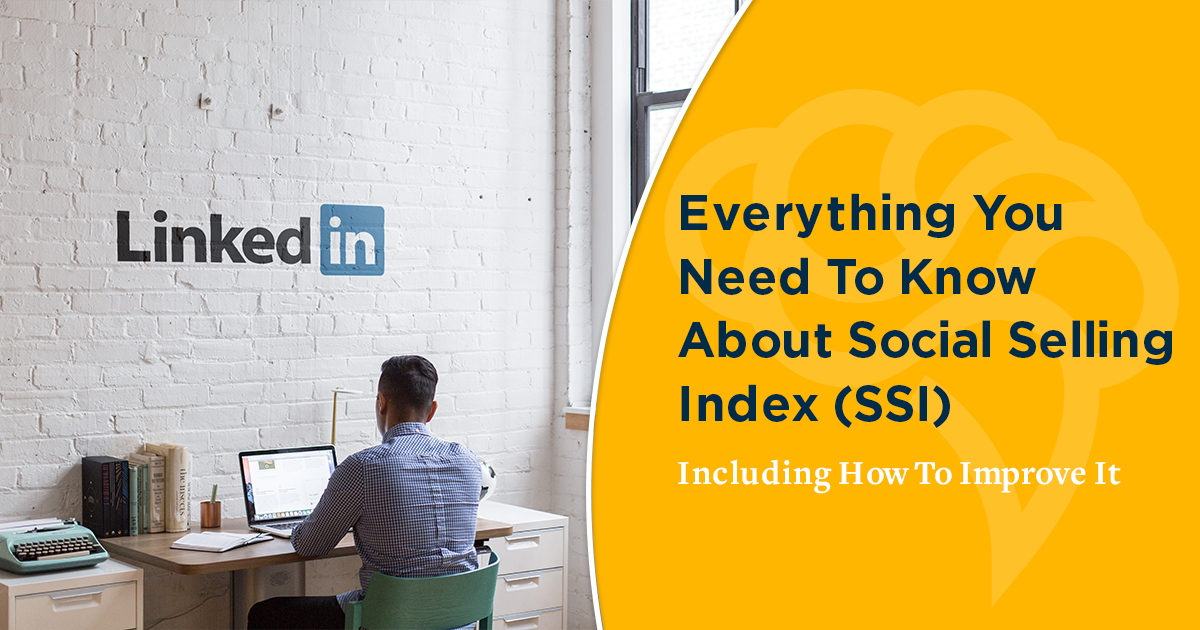 I didn't start my LinkedIn profile until after the pandemic hit. Suddenly, I had some time on my hands and desperately needed a job. I quickly threw one together and connected with everyone I could think of. I had 100 connections and a Social Selling Index (SSI) score of 12.
Luckily I had learned about SSI in a recent Cheeky Scientist webinar. So, even though I joined LinkedIn pretty late in my PhD career, I knew enough to get me started.
I decided to improve my SSI score before I even started looking for a job. It made me very nervous as it seemed a little counterintuitive. Shouldn't I be spending time submitting resumes rather than perfecting this social media platform? Was this really going to help me?
Despite my reservations, I stuck to it. I joined the Cheeky Scientist association to help grow my network. Within days, I had increased my connections to over 600. I noticed there was more traffic coming to my profile, which was the motivation I needed to continue perfecting it.
After asking some people for advice, I was able to better optimize my profile by using specific keywords. I had always heard of personal branding but really didn't understand what this meant until I started to see how the keywords in my profile started to lead me to other people's profiles. By understanding how I saw others on LinkedIn and applying that to how others were likely to see me, I was able to hone in on what my personal brand really is. My SSI score continued to increase.
I spent most of the first three weeks of my job search process on LinkedIn, engaging with other people and building relationships. I visited many profiles and learned a lot about the industry so I took these thoughts and created a few LinkedIn articles. To my surprise, these articles were actually gaining some traction. For the first time in my life, I felt like I was being noticed on a professional level, not just as a student.
After building this foundation, finding a job was not too difficult. I had connections in numerous companies across the world and had established myself as an active member of the industry.
LinkedIn Is More Important Than Ever
LinkedIn has seen a 55% increase in engagement since the onset of the pandemic. As our lives pivot to remote work, our job search and networking tactics now happen in a remote environment. This includes hiring managers and recruiters, 90% of them are using social media to find top candidates. If you are job searching during the pandemic, you may have more time on your hands then previously, but this is also true for millions of other people. As the workforce becomes more decentralized, the competition within the job market becomes more global and quite stiff. In fact, LinkedIn has seen a 60% increase in content creation (articles, posts, etc.) compared to last year.
We are always stressing the importance of optimizing your LinkedIn. We've told you about how to use keywords to top the search results, how to get noticed on LinkedIn, and how to make your LinkedIn profile better. But how do you know where you stand or how you stack up against your competitors? This information is vital during these times where everyone has become more competitive. How can you know if your efforts on LinkedIn are making a difference?
You can use the LinkedIn Social Selling Index (SSI) Score. Click here to see your SSI.
What Is SSI?
SSI is LinkedIn's way of giving you feedback on your profile and how it ranks among its 700+ million users. You can use this index to gauge your effectiveness at showcasing your professional brand. How on target are you? Are you engaging properly? With the right people? In a way that builds relationships? Your SSI can help you answer these questions and cater your efforts into a more effective strategy.
The index goes from 0-100 and is divided into four distinct categories: Establish your professional brand, find the right people, engage with insights, and build relationships. Based on your profile and recent engagement, you receive a score in each category (0-25), the sum of all categories is your SSI score.
The SSI score also tells you how you rank compared to other people in your industry and within your network, giving you the ability to directly compare how optimized your profile is compared to your competitors. Ultimately, the higher your SSI, the better, but you should aim to be within the top 20% of your industry. If you are below 50% of your industry or your network it's crucial you take action to increase your SSI score.
In this article, we will discuss the top things you can do to increase your score in each category and target your profile to land your dream job.
Establish Your Professional Brand
The best way of establishing your professional brand is by optimizing and completing your profile. The content of your profile can say a lot about yourself. A complete profile shows you are committed and a good headshot conveys your professionalism.
The words you use on your profile will also help increase your SSI score. You don't want to use cookie-cutter language, this is not branding but regurgitating. How do you want other professionals to look at you? Do you want them to simply see you are a "postdoc" or that you are a results driven project manager with technical expertise in chemical engineering?
Your headline might be the only thing visitors read before deciding to contact you. So, it needs to be captivating and encompassing. Here, you should use The "4-answer headline," which quickly answers the 4 questions that hiring managers care most about: Who are you professionally? Who are you personally? What do you want to do? Where do you want to work?
Establishing your professional brand goes beyond optimizing your profile, you also want to publish meaningful content. To achieve this, you can either create original content, which is essential for people in the medical writing field, or you can post content written by someone else that is relevant to your industry. For example, an article on a vaccine update would be appropriate if you are interested in transitioning into the research and development industry. Whatever the article may be, just make sure it adds value to your network and frames you as a thought leader within your field.
Find The Right People
Finding the right people can be challenging, but LinkedIn provides a lot of resources to help you determine who you need in your network. This is both a game of quantity and quality. With too few connections, you look unapproachable. However, having too many people irrelevant to your industry does not promote you as someone who belongs in the inner circles.
There are three ways you can use LinkedIn to find the right people. The first is to simply search for people using keywords in the search bar. By typing in keywords you can find people that hold your target position and rank high in your search criteria. This may provide you with new people to connect with, as well as new ways to optimize your own profile.
The second way is to look at the "people you may know" section and search for 2nd degree connections. These are people with whom you already share one connection, so you can ask for an introduction.
The final way is to look at who's looking at your profile. The more active you are, the more people will view your profile. Understanding who these people are will not only help you connect with them but also help you define your personal branding.
If all your profile visitors are fellow academics, but you'd like to transition into industry as a project manager, maybe it's time to post an article on agile vs waterfall or showcase your business acumen by adjusting the keywords within your profile.
Engage With Insights
A key aspect of social media is to engage. It's not just about who you are and what you want to do. It's about what other people are doing as well. You want to not only provoke conversations around what is meaningful to you but also engage in these conversations. When you engage with insights, you show that you are passionate about what you do and relevant to the market. It shows that you are active and that you care.
At the most basic level this is done with post reactions. LinkedIn has a number of post reactions to choose from now, from the simple "like," "celebrate," and "love" to the more sophisticated "curious," "support," and "insightful."
Leaving a comment is even better than reacting to a post. But this comment should be more than "Great" or "Congrats." Leave a comment that is thoughtful and constructive, it should add value and be unique. You can also follow hashtags and join groups to easily find content that you would like to engage with.
Similar principles apply when you are actively making a connection. While simply clicking "connect" may end up with a new connection, this connection doesn't mean anything. When trying to enhance your network, always add a thoughtful note to the person explaining who you are and why you'd like to connect. Remember, you only have 300 characters, so make sure your message is succinct and unique.
Build Relationships
The final piece of your social selling index is building relationships. The larger your network, the more leveraging power you have. Your network can easily grow exponentially. While in the beginning you may only have a few connections, each of these connections has hundreds of connections they can introduce you to. Tap into your internal network to help grow your virtual network and when you become the center of connectivity, remember to pay it forward and help others connect as well.
Be strategic when building your network. Focus on the leaders in your industry, the decisions makers, the stakeholders. Maybe you aren't in a position to connect with these people yet. However, if you make meaningful and strategic connections, you will be able to connect with them in the future. Always look for ways to leverage your current network to make meaningful future connections.
Don't forget about your current team and company. Whether you've just joined a team or have been a part of one for years, it's never too late to make those connections LinkedIn-official. Your future boss could be your current colleague. Or your next employer may come from a referral from a past teammate. Never underestimate the potential of the people you currently know.
Notice that the aim is not to establish or get relationships but to build them. This is a key word here. Starting a relationship is easy, but building and nurturing a relationship takes time and dedication. Make sure you continue to build each of your relationships by adding value and staying engaged. This can be as simple as congratulating them when they get a promotion to setting up a 1 on 1 chat with another person. Each relationship is different and requires a different level of engagement to continue to grow.
In Conclusion
Your SSI score is your guide to assessing your progress. Use it to better gauge how to optimize your LinkedIn and come up with a personal strategy to improve your score. Your score is based on your personal brand, your network, your level of engagement, and your ability to build relationships. By following the tips above in each category you should see your SSI score improve and you will be framed as a thought-leader and decision maker within your industry.
If you're ready to start your transition into industry, you can apply to book a free Transition Call with our founder Isaiah Hankel, PhD or one of our Transition Specialists. Apply to book a Transition Call here.
Get Free Job Search Content Weekly
ABOUT ELIZABETH DEYETT
Elizabeth holds a PhD in genetics, genomics and bioinformatics. Now she combines her passion for science and writing as a consultant and freelance medical writer.
More Written by Elizabeth Deyett